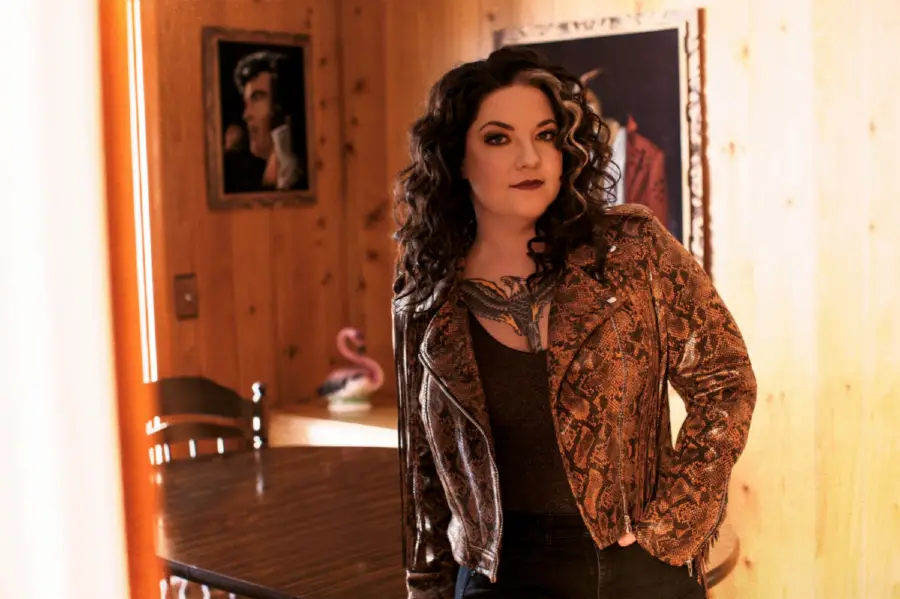 In 2018, Ashley McBryde mourned the sudden passing of her brother William Clayton "Clay" McBryde, Jr. The Arkansas native wrote about her brother in the tender song, "Stone," co-written with Nicoette Hayford, which she says is by far the most challenging, and emotionally raw, song she has ever penned.
"A sibling loss is a really different feeling," McBryde shared on Country Faith Radio With Chrissy Metz, on Apple Music Country. "I'd never dealt with it before. And this was only six months after my brother took his own life… And Nicolette's brother had died too, but he was killed in an accident. So we had this common feeling of, 'I have a hole in me that I don't know what peg fills that.' And for me, naturally, it's anger. It's how I respond to everything. I'm hungry, I'm angry. I'm sad, I'm angry. So she said, 'You know I'm not going to let you write a song about Clay that's from a place of anger.'"
Instead, the two songwriters began talking until McBryde started laughing, which reminded her even more of her older brother.
"I choked up, because when I laugh I sound like my brother… And I looked at her and I said, 'I sound like Clay when I cackle,'" McBryde recalled. "And then she said, 'Oh my God, you're so angry because you're so sad, and the reason you're so sad is because you didn't pay attention to how much you and Clay were alike until he was already gone.' We didn't get along great."
Writing "Stone" was a healing process for McBryde, although also incredibly challenging as well.
"We didn't always have a great relationship," acknowledged the singer. "And he was 53, and I was, what, 35 at the time. Big age difference. So I think that was the hardest [song to write]. But it was also the most therapeutic."
Now that the song, which is on her sophomore Never Will album, is out, the singer-songwriter is glad that she wrote "Stone," which helped her heal in a way she could not have anticipated.
"It shines a light on that big old hole you got in you, and then it gives you the tool to fill it up in a healthier way than we may sometimes reach for," McBryde explained.