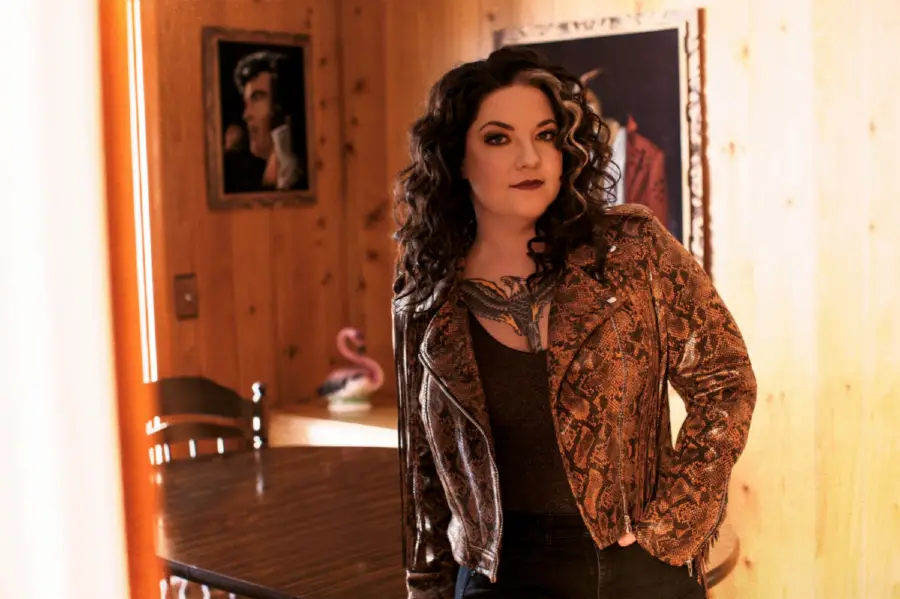 Ashley McBryde has released two albums, had three Top 40 singles, with one, "One Night Standards," going all the way at No. 7. She has won major awards, including the CMA Award for Artist of the Year, and the ACM Award for New Female Vocalist of the Year. She also just received her fourth Grammy nomination, this time for Best Country Album, for her recent Never Will record.
In other words, she's already had the success that plenty of people dream of having, with her career on a seemingly rapid upward trajectory. It's enough to make any parent proud, except for her own father, now battling a degenerative disease, who had dreams of her following in his footsteps and becoming a physician.
"It was quite a few years ago now, but when he first got sick, we went on a trip together," Ashley recalls to Everything Nash. "We were driving down to Florida and he said, 'You know, when you're done with all this music stuff, and you've had your fun, and you made your money, you still need to go to medical school.' And at the time, I was in my early thirties, and I said, 'Dad, I'd be 60 years old once I got out of medical school.'
"He said, 'You've always been an inquisitive kid, and you love everything medical,'" she continued. "And I do. I love knowing how people work … He really wanted me to dive into that."
Ashley has tried to explain to her father that music is her career, which she isn't sure he fully understands.
"I'm like, 'Dad, you don't understand,'" Ashley recounts. "You just said, 'When you're done with this music stuff.' This is why I'm on the earth, and this is what I will do until I stop breathing. I don't know how to give that any more gravity than, this is my career. This isn't what I'm doing until I decide on the career. This is what I'm going to do. And I do it with every breath and I do it with every ounce of willpower that I have. I give myself fully to this thing.' He's like, 'Okay, cool. You should still go to medical school.'"
Thankfully, Ashley's mother makes up for her father's lack of enthusiasm about her career choice.
"My mom buys my merch from the merch website," Ashley says with a laugh. "I'm trying to teach her that it's okay to ask me for a t-shirt, but she will get a merch shirt … She quilts and sews and does all these things. And so she would get the iron-on letters, like big ones. We're talking like three-inch, four-inch tall letters and put 'Mom' on the back of the merch shirts, so people would know she was my mother."
Want to know more? Read our 11 Questions With Ashley McBryde.