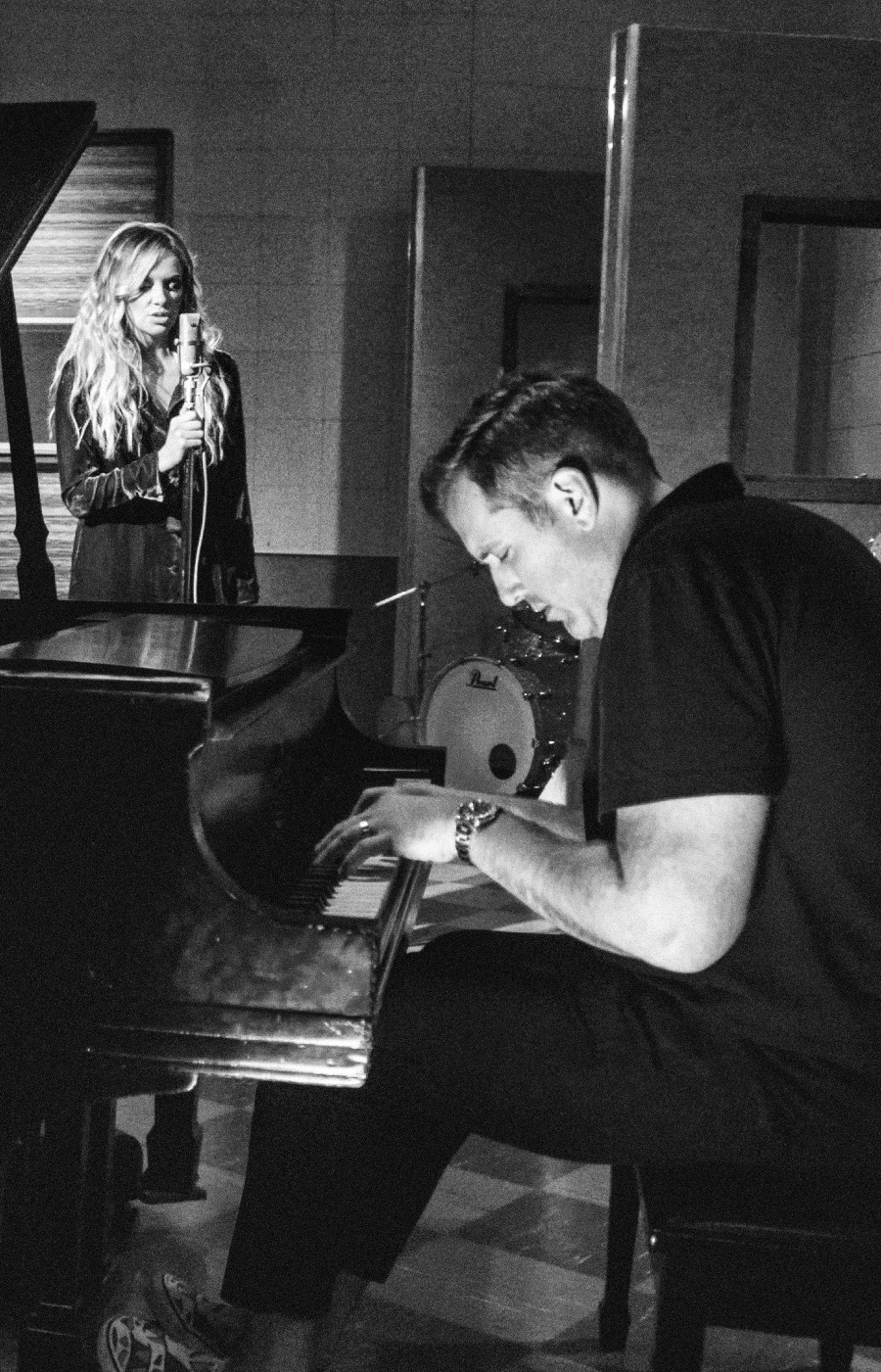 Carly Pearce is opening up about her song, "Show Me Around," written in honor of her late friend, Busbee, who produced her first two albums and co-wrote her debut hit, "Every Little Thing" with her. Busbee passed away last year, after a battle with brain cancer. It was a speech by songwriter Barry Dean, at Busbee's memorial service, which prompted Carly to write "Show Me Around," one of the most challenging and personal songs she has ever been part of writing.
"Writing 'Show Me Around' was really difficult, and really emotional," Carly said of the song. "I wrote it with Emily Shackleton, who I wrote 'Every Little Thing' with, her and Busbee, and then one of Busbee's closest friends, Ben West. So all of us were very emotional, but it did just fall out. I think that Busbee and the angels were there that day."
Carly wanted "Show Me Around" to be something other people could relate to as well, but one line in the song was written directly about Busbee.
"I was writing it from a universal place, but I think the bridge really speaks to him," Carly shared. "I think that, if you knew Busbee, you knew that he cared so much about — he wanted to matter so badly, and what he didn't really get is that he so mattered. And so, 'I hope you know you left your mark on this world,' that was really for him."
Carly debuted the song on the Grand Ole Opry in June, which she says was a challenge for her to do without breaking down in tears.
"That performance was one of the hardest I think I've ever done," said the singer. "I think I was having so many emotions about the fact that I probably would not be such a fixture at the Opry if it weren't for Busbee. And to be singing a song — he was only 43, and he died so fast. It was kind of a surreal moment of, 'Wow, this person that really helped make this a reality for me, singing a song because he just died. It was hard."
Carly's biggest hope for "Show Me Around" is that others will find joy among grief as she tries to do.
"This is one of those songs you never want to write," Carly acknowledged. "I didn't want to lose Busbee. I didn't want his family to lose him. But I think that loss can be looked at as a beautiful thing, in the sense of changing your perspective to think that they're waiting on you to get there, to show them the most beautiful place that none of us can even fathom until we get there."
Download "Show Me Around" at CarlyPearce.com.