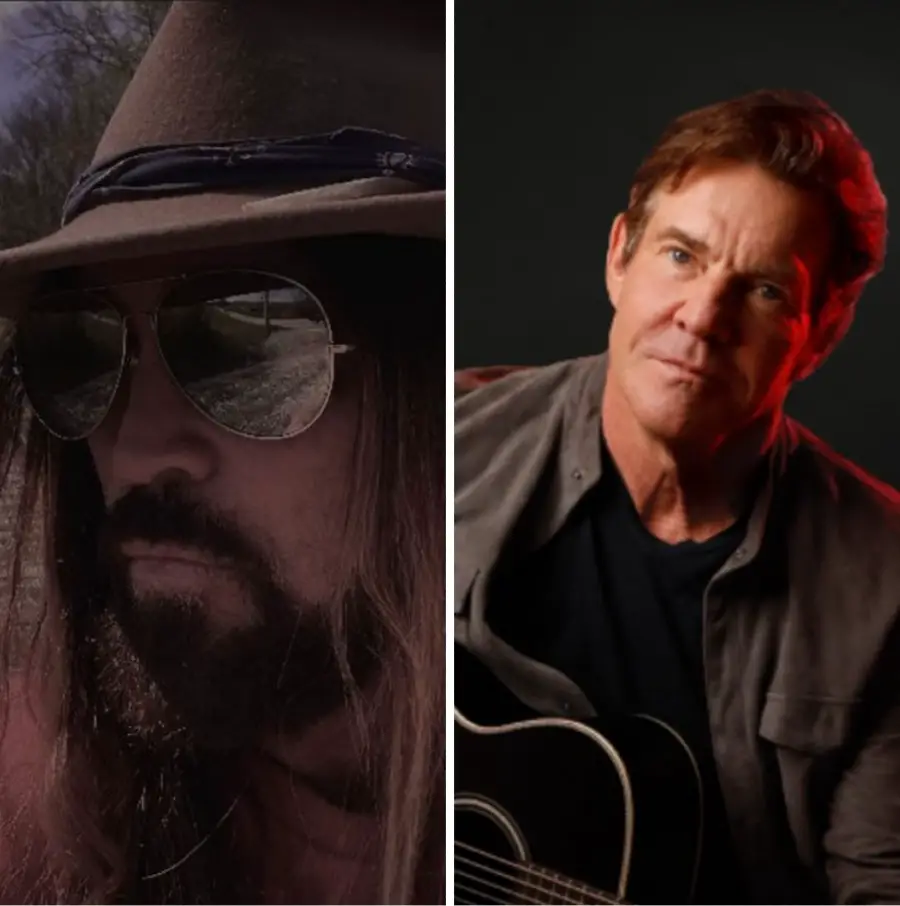 Billy Ray Cyrus and Dennis Quaid are just two of the celebrities who are taking part in a benefit show, Waverly Strong: A Concert for Disaster Relief, with proceeds benefiting those impacted by the devastating flood last month in Waverly, TN, located just outside of Nashville.
Meghan Linsey, James Otto, Eric Paslay, Blessing Offor, Drew Baldridge, Jacob Bryant, Tigirlily, Sarah Potenza and Anthony Nunziata will also participate, while This Is Us actress Chrissy Metz will share a video message. All of the proceeds from the benefit concert will go directly to the United Way of Humphreys County. The show is being put on by producer Jeremy Vaughn, who is from Waverly.
"Waiting over 24 hours to find out if my family was safe was terrifying," Vaughn says in a statement. "I'm grateful that my mom and the rest of my family are safe, but I know there are so many who were not as lucky. Now is the time for all of us to come together and give all we can to help build back 'Waverly Strong.'"
Cyrus spoke out about the benefit on social media, sharing a clip of him performing his song, "Storm In the Heartland."
Text FLOODRELIEF to 269-89 to help United Way of Humphreys County right now. I'll be at @CityWineryNSH Sept 7. 100% proceeds go to help Waverly, TN flood victims. #StormInTheHeartland pic.twitter.com/i8k8Iip5aP

— Billy Ray Cyrus (@billyraycyrus) August 30, 2021
The two-hour show will take place on September 7 at 7:00 PM CT at City Winery in Nashville. Guests will need to provide proof of a COVID-19 vaccination, or a recent COVID-19 negative test, to be admitted. The event will also be livestreamed. Tickets start at $50, and 100 percent of the proceeds will benefit the United Way of Humphreys County.
These 12 Nashville venues now require proof of a COVID-19 vaccine to enter their premises.