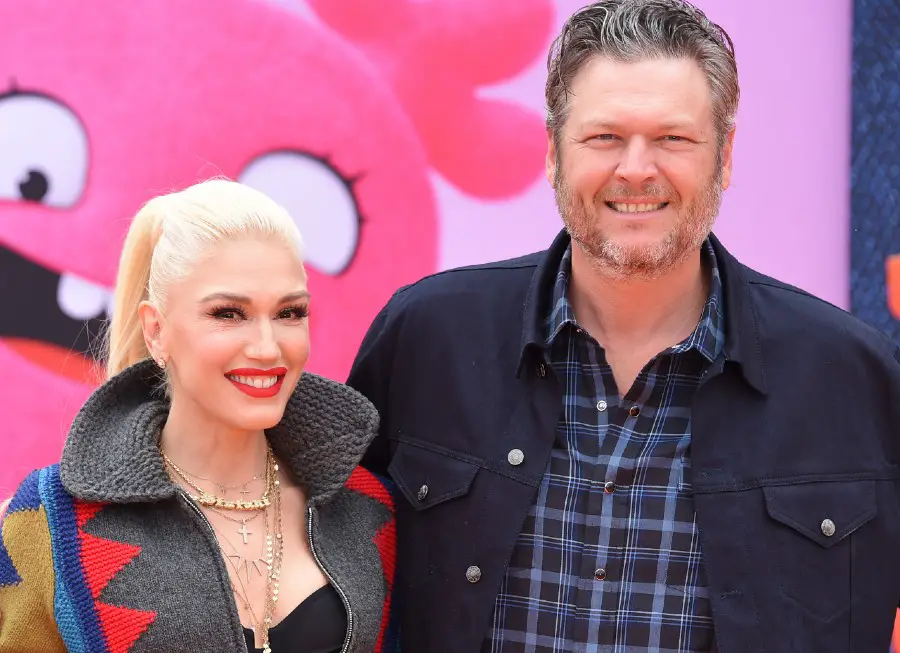 Blake Shelton's marriage to Gwen Stefani is still going strong. The country music superstar says he is still as in love as ever — and maybe more — since the couple said "I do" on July 3.
"Married life so far is… it's incredible," Shelton says (via People). "I mean, it's everything that it already was, which was awesome. She just can't get away from me now."
Stefani seems to be equally smitten with her husband. While Shelton is out on his Friends and Heroes Tour, the No Doubt singer is joining him on the road, calling it the "honeymoon tour" on social media. She also praised her new husband, and says marrying him was a highlight of her entire life.
"It was literally the greatest moment… one of the greatest moments of my life, obviously," Stefani said on the Tell Me About It with Jade Iovine podcast (via People). "It was beyond what I thought it was gonna be."
"I just feel so lucky," she continued. "One of those things you think about a lot in your life is you don't know the future and you don't know what's gonna happen, but I feel like my spiritual journey has really guided me towards this place and this place of peace, Now I need to figure out how to do the rest of my life."
Shelton recently revealed he recorded the song he used as his wedding vows during their emotional ceremony.
"I think it's something I want to share because I'm really proud of it," Shelton tells SiriusXM's Storme Warren of the song, which was written with hit tunesmith Craig Wiseman. "To me, a marriage, a ceremony, you're not keeping it private when you get married to somebody. You're announcing to the world, 'Hey, this is my wife, just so everybody knows.' That's why we wear these rings. This is where we're together now. And I feel that way about the song. It's for me something that I want people to hear and know, because I'm proud to be married to Gwen and so proud of that song."
Shelton and Stefani will perform for the CMA Summer Jam, which airs on Thursday night, September 2, at 8:00 PM ET on ABC.