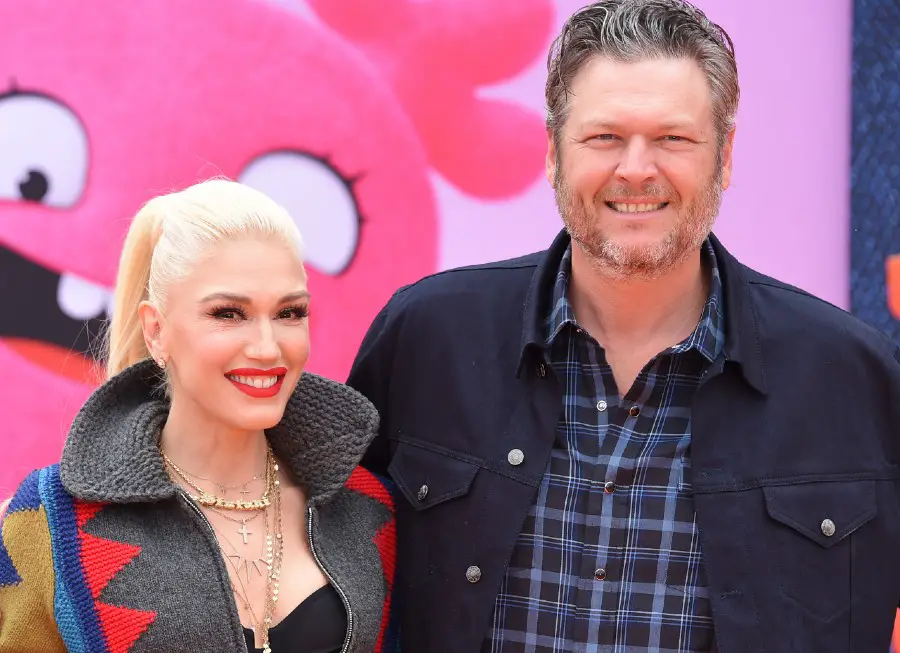 Blake Shelton and Gwen Stefani got engaged in October, after five years of dating, but their wedding date is still up in the air. The No Doubt singer says much is dependent on COVID-19, and how that will affect her family.
"I would say I just want my parents there at this point," Gwen shared on On Air with Ryan Seacrest (via People). "My parents wouldn't come to Thanksgiving because they're so scared so really I would rather it not be a COVID situation. Like, I would rather not have masks and that kind of thing."
"Even when you cut it down to just family, it's too many people for COVID so we're going to see what happens in the next few months," she added.
After so much time together, the 51-year-old admits that it is taking some time to adjust to their new relationship status.
"It's so funny to even say 'engaged.' It feels so weird," Gwen admitted. "People have been saying it for so long, like five years, 'Are you getting married? Are you engaged?' And now we actually are and it feels like I'm in a cartoon or something."
Gwen just released her new single, "Let Me Reintroduce Myself," which her future husband helped her pick.
"It's funny, because Blake was the one who was listening to all of the songs," Gwen tells Billboard. "He would sort of figure out what the single could be. We were trying to decide, if we did put something out, what would it be? And he goes, '['Let Me Reintroduce Myself']' just keeps making me feel like it should be that song.' Blake's been on The Voice for like 19 seasons, picking songs for people — and sort of has 27 No. 1 radio hits — so he's really good at picking songs. I really trust him."
Gwen shares sons Kingston, Zuma and Apollo with her ex-husband, Gavin Rossdale. She is working on a new album, which is expected to be released next year.