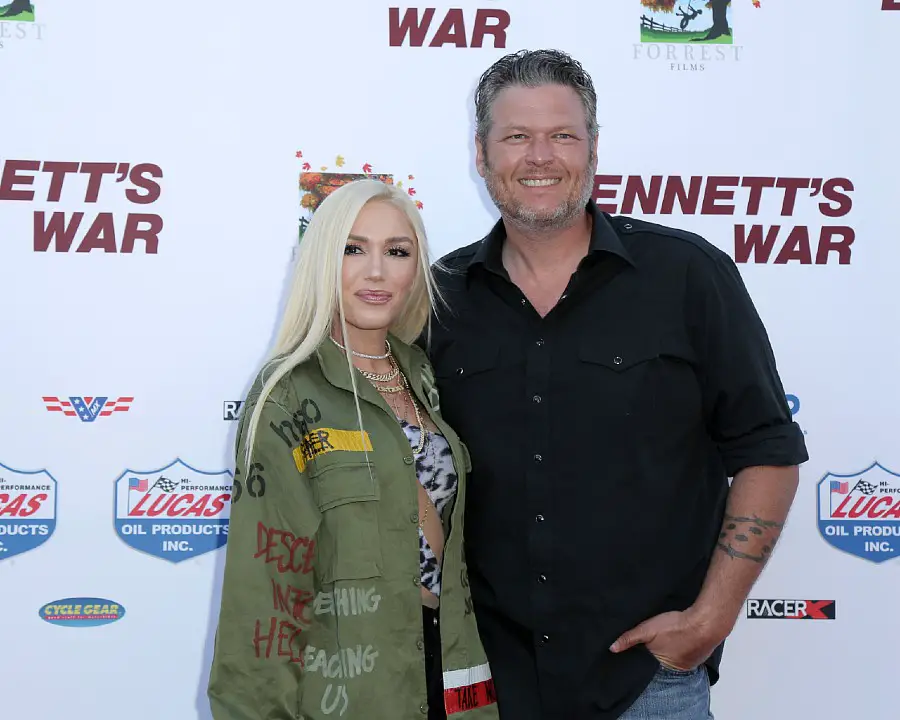 Gwen Stefani is returning to her roots with her new single, "Let Me Reintroduce Myself." The song is reminiscent of the ska and reggae sounds that put her band, No Doubt, on the map more than 30 years ago, but she says she may not have ever put out the new track without the influence and support of her future husband, Blake Shelton.
"It's funny, because Blake was the one who was listening to all of the songs," Gwen tells Billboard. "He would sort of figure out what the single could be. We were trying to decide, if we did put something out, what would it be? And he goes, '['Let Me Reintroduce Myself']' just keeps making me feel like it should be that song.' Blake's been on The Voice for like 19 seasons, picking songs for people — and sort of has 27 No. 1 radio hits — so he's really good at picking songs. I really trust him."
Gwen and Blake also recently celebrated two No. 1 hits together, both "Nobody But You" and "Happy Anywhere." Perhaps ironically, it was the country music hits that convinced the 51-year-old to release an entire ska album.
"Just coming off of doing two singles with Blake in country-land — that was unexpected and super fun, and put me into another genre that I wasn't expecting to bounce into, and motivated me," Gwen shares. "I knew I was going to be on The Voice this season, and I wanted to try and write some new music, and this is one of the things that was born out of that."
The couple has been spending a lot of time together, quarantining at Blake's Oklahoma ranch with her three children during the coronavirus pandemic.
"We were doing homeschool there, and I was cooking, cleaning," Gwen recalls. "We had like three meals a day for like 14 people."
Gwen and Blake are both filming The Voice right now, but the California native admits she feels most at home in Oklahoma.
"It's really easy to get used to being here," Gwen shared on Today with Hoda and Jenna. "It's stunning. My nature growing up was basically going to Huntington Beach or Newport Beach, and so we didn't have a lot of this kind of wide open space, and stars. It's a little bit simpler of a life that I didn't even know existed. We have really enjoyed it."