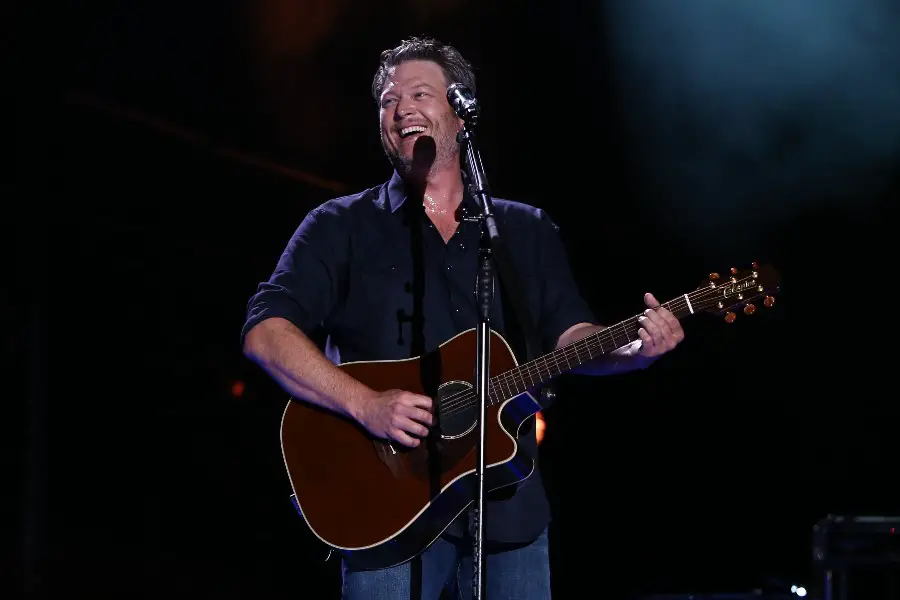 The Macy's 4th of July Fireworks Spectacular show is known to be among the best in the country, featuring a spectacular nighttime display, complete with an impressive list of talent, and this year will be no exception. Blake Shelton and Reba McEntire will each perform for the star-studded event, along with the Jonas Brothers, Coldplay, OneRepublic, Black Pumas and Tori Kelly.  Marshmello will also join the Jonas Brothers, to perform their new collaboration, "Leave Before You Love Me."
I've got my 4th of July plans covered!!!!! How 'bout y'all? Join me for the #MacysFireworks Spectacular July 4 at 8/7c on @NBC. pic.twitter.com/5Tp2pklPB6

— Blake Shelton (@blakeshelton) June 28, 2021
"As America commemorates Independence Day, we are thrilled to join the celebration with a spectacular Macy's 4th of July Fireworks display honoring the heroic spirit of our nation," Will Coss, Executive Producer of Macy's 4th of July Fireworks, says in a statement. "Live from New York City, five barges positioned on the East River will launch an epic celebration that will inspire a renewed sense of hope and optimism among our fellow New Yorkers and viewers nationwide."
"New Yorkers have worked hard to fight back COVID-19 and build a recovery for all of us," adds New York City Mayor Bill de Blasio. This summer, we can't wait to reconnect with the iconic events that make our city great. These fireworks make us all proud to be New Yorkers and Americans, and I'm looking forward to a joyful and safe viewing this year."
The Macy's 4th of July Fireworks Spectacular will air live from New York City on Sunday, July 4th, at 8:00 PM ET. Shelton likely won't spend too much time in the Big Apple, since he and his fiancée, Gwen Stefani, recently applied for a marriage license in Oklahoma, which is only good for ten days. But the couple might already be married, if not for the coronavirus pandemic.
"I would say I just want my parents there at this point," Stefani said last year on On Air with Ryan Seacrest (via People). "My parents wouldn't come to Thanksgiving because they're so scared so really I would rather it not be a COVID situation. Like, I would rather not have masks and that kind of thing."
Find out how Nashville is celebrating the 4th of July here.