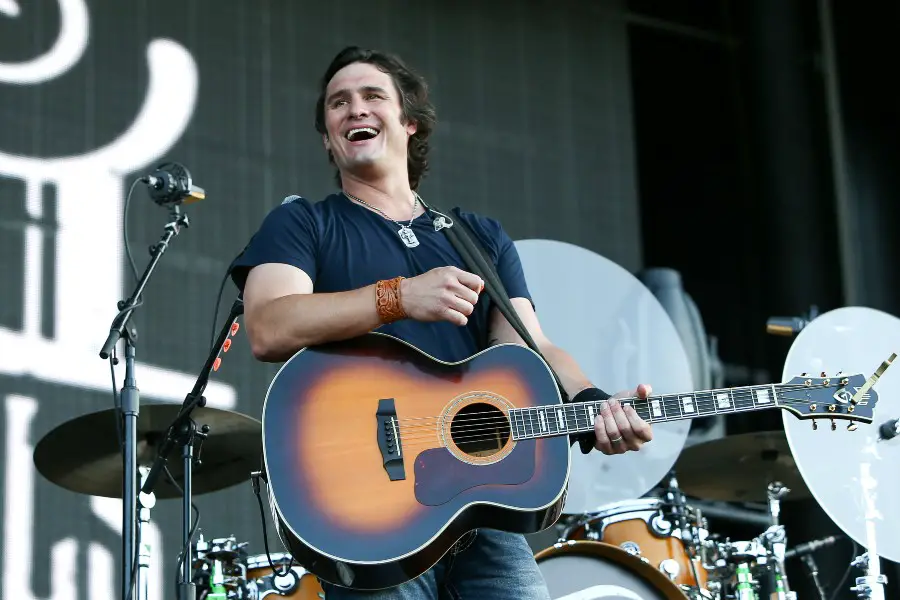 Joe Nichols at first wasn't sure what to do when his entire concert schedule got canceled because of COVID-19. The 44-year-old has spent the last two decades on the road, and felt completely unsure of himself, at least at first, when he had to stay home. Fortunately, Nichols slowly found his new normal, uncovering in the process a silver lining that he never predicted.
"I got to fall in love with my wife all over again," the father of three tells People of his wife, Heather. "I also felt like I got to know my kids for the first time. Like they had just been born. Like I had just been born. And so that's a great big blessing as I now find myself back on the road."
Nichols admits he had no idea how to integrate himself into home life, since he had never been a part of it before.
"The first few months were a bit uncomfortable," Nichols concedes. "My wife has her routine, and the kids have their routine and I have mine on the road. But this changed everything. And all of a sudden, I was in the home every day, 24 hours a day. And I had to plug myself into their routine."
Now that Nichols is ready to resume life on the road, the Arkansas native is profoundly grateful for the lessons he learned.
"I feel at peace right now, and I can apply that to so many parts of my life," Nichols shares. "Whether it's the way I feel about God or how I feel about my family, the real things in my life are all that matter to me now."
"You have to stay in touch with that, or otherwise, you will become lost like I did," he adds.
Nichols is also back at radio with a new single, "Home Run." Although the message seems especially timely now, Nichols actually first heard the song in 2018.
"This song meant a lot to me even then, because I've always felt that we all get lost every once in a while," Nichols says of the tune, written by Ashley Gorley, Dallas Davidson and Ross Copperman. "I just think this is a really important time for this kind of message where, when everything has been so crazy and everyone has been so wound up, it's good to get a good bit of home."
Nichols will spend much of the next few months on the road, including a performance at Lifest on July 29. See all of his upcoming shows here.