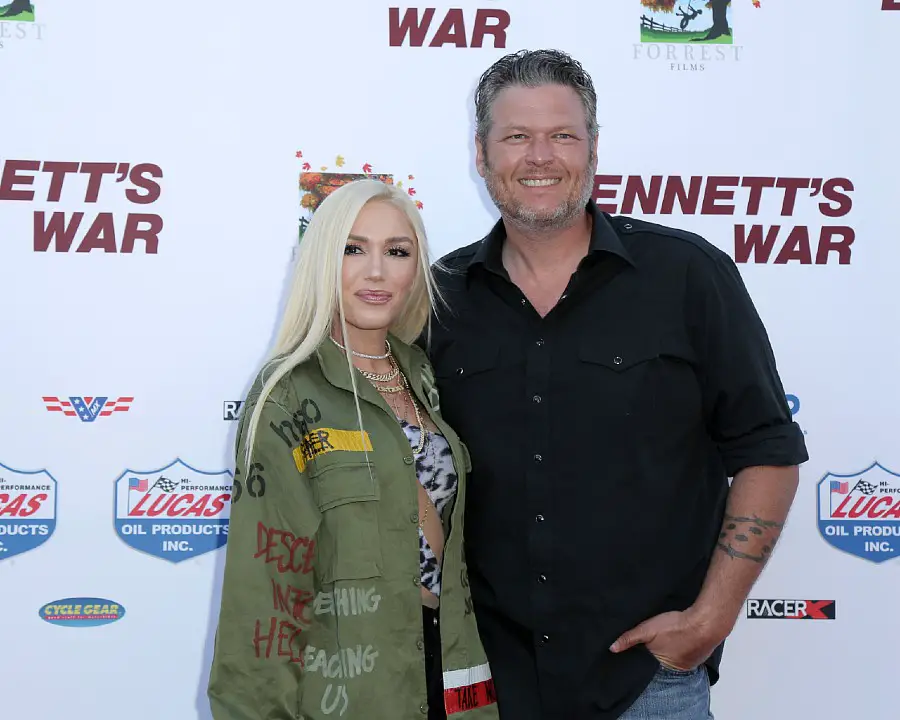 Blake Shelton isn't too upset about being stuck at home right now. The Oklahoma native has been spending time on his ranch with his longtime girlfriend, Gwen Stefani, realizing how fortunate the two are to have each other, especially during the coronavirus pandemic.
"You wake up and look at the news and you're starting to realize that this quarantine is not working out too well for a lot of people who are finding out they don't like being around each other as much as they thought they did, which is terrible," Blake told SiriusXM's Storme Warren. "She and I have experienced the opposite, and we've been having a blast. I think it's because, we've literally, since our early, early twenties, both of us have been chasing our career around.
"Obviously, none of us like these circumstances, but I'd be lying if I said that I'm not having a blast being stuck at home for this long because I've just never gotten to do it before," he continued. "Since I've owned a home, I've never been able to be there more than two weeks max at a time. So, this has been an eye-opener. I told my manager, I said 'Man you might have a hard time getting me to go back on the road again actually.'"
Blake previously opened up about his relationship with Gwen, saying that he continued to fall more and more in love with her each day.
"An Okie boy and a California girl look on paper like an unlikely match, but what matters is she's a great human being," Blake told People. "She is the most understanding, kind-hearted person I've ever met and I learn something from her every day."
Blake just released his new single, "Happy Anywhere," which, like his former "Nobody But You" hit, includes Gwen on the track.
"Even though Gwen and I just had a single out we decided that, under the circumstances, this year… man, there's never been a better time for 'Happy Anywhere,'" Blake said of the song. "We've all been in quarantine and lockdown, and hopefully we've been doing that with somebody that we really love and enjoy being around. That's what happened with Gwen and me this summer – and this entire year."
Photo Credit: Shutterstock / Kathy Hutchins