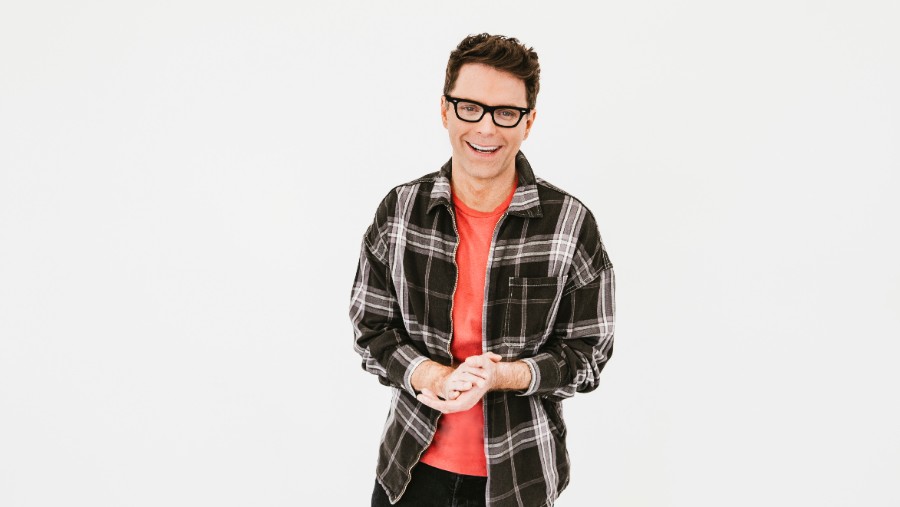 Bobby Bones is once again partnering with Purina Dog Chow, as part of their Service Dog Salute, which raises money for veterans to supply service dogs for veterans battling PTSD. As all eyes are currently on the military, in light of the 13 soldiers who lost their lives in Afghanistan last month, the cause might seem more timely now than ever. But for Bones, it's a cause he is always passionate about, regardless of current events.
"It always seems personal to me, honestly," Bones tells Everything Nash. "I work with vets on a regular basis. Even on Breaking Bobby Bones, my TV show, I was with Ralph, who had both of his legs blown off. I just want to make sure to focus on somebody in the military, in every aspect of my career, because I wouldn't be able to do my career without these men and women fighting for our country.
"So yes, it's very personal right now," he continues. "But my goal is to constantly make it personal all the time, because there are people fighting and losing their life or getting hurt badly, and we don't hear about it on the news. And so, I always want it to be as top of mind as possible with me."
This year, the Service Dog Salute is partnering with Got Your Six Support Dogs, which helps provide service animals to both veterans and first-responders
"If you look at a clock, six is behind you. 12 is in front of you, six is behind you. That's what that means. They got your back," Bones explains. "And that's what they're doing for our veterans is, they're making sure they have their back. They're taking care of them when they come back with PTSD, from who knows what, as they fight for us. And what I tell people, instead of giving them a long lecture, which I could, and you'd probably fall asleep, but I just say, let's give them a website. On this website, you can actually watch the documentary. If you want to, or you can learn more as well. And it's just DogChow.com/service."
Bones is hosting a watch party on YouTube at 12:30 PM CT today (September 8), of the documentary, Even Heroes Need Heroes, which shows firsthand the importance of service dogs for vets.
"Andy, for example, is one of the guys in the documentary who has night terrors so bad, he only sleeps two or three hours a night," Bones shares. "But that being said, you know as well as I do that if you're not sleeping, nothing's well; you're mentally not well, you're physically not well. You're not even able to start to build a life because everything is in bad shape. And so, with Andy that was something that helped him.
"You look at Shannon, who has a dog as well, and Shannon doesn't have to take the same medication as much as he used to," he adds. "I wanted to show, and Dog Chow wanted to show, just how much they're worth to these veterans, and how you can also be a part of making sure they get them."
Bones urges everyone to spend just a few minutes at DogChow.com/service, which he says could change countless lives.
"If you just give me three minutes … you're going to see that and go, 'I had no idea that I needed to know, and I had no idea how much I needed to help," says the radio host. "That's what I'm hoping people say."
More information is available here.
Want to see more exclusive interviews? Click here to subscribe to our YouTube channel.