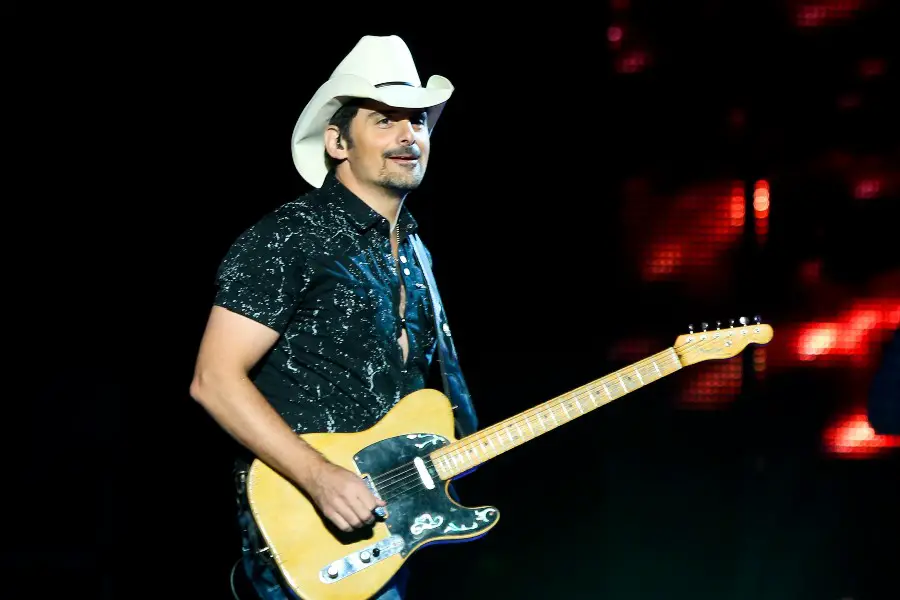 Nashville was forced to cancel last year's July 4th celebration, due to COVID-19, but plans are already in place for a massive celebration this year, including a concert headlined by Brad Paisley. The show, Let Freedom Sing!, will also include the largest fireworks display in Nashville's history, once again accompanied by the Nashville Symphony.
"After the year that Nashville has had, from a tornado to a bombing, Nashvillians deserve something to look forward to coming out of the pandemic," Butch Spyridon, President and CEO, Nashville Convention & Visitors Corp, said in a statement. "More than ever, we want to deliver a world-class concert and fireworks show to commemorate July 4th and give back to our community. As well, our visitors have always supported us through challenges, and this is the perfect way to welcome them back and welcome live music back to Music City."
Paisley has not been able to perform much in the past year, but he has been busy. Paisley and his wife, actress Kimberly Williams-Paisley, launched The Store immediately prior to the pandemic, offering free groceries to those in need.
"The reason it's called The Store is for the dignity of parents saying to a kid, 'Hey, let's go to The Store,'" Paisley said on The Kelly Clarkson Show. "It's a normal experience; the kid doesn't know. It looks like they're paying for the food, but what they're really doing is just scanning a voucher card. It opened its doors in March, a week before the pandemic. We expected to do 300,000 meals last year, and we passed a million last week. We did a million meals last week. It's more than we ever expected."
Paisley was scheduled to perform at Let Freedom Sing! in 2020, with that show unfortunately canceled, and reworked as a television show.
Let Freedom Sing! will mark Nashville's first major live event since the start of the pandemic. The concert will take place at First and Broadway downtown, with the Nashville Symphony performing from the nearby Ascend Amphitheater. Additional performers will be announced in the near future. Keep track of updates here.