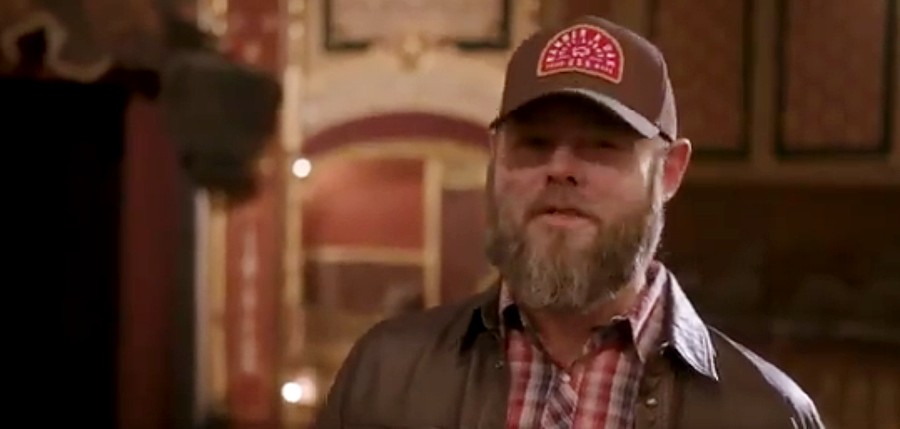 Todd Tilghman and his wife, Brooke, have eight children, but they take their large family in stride. The Season 18 winner of The Voice praises both Brooke and his sons and daughters for being such a close unit, in spite of all the changes in their family, especially within the last year.
"I don't know how to word this. I don't want to say you lower your standards or anything, but you do sort of learn that household life does not have to be quite as perfect and meticulous as you might think," Tilghman tells Everything Nash. "And secondly, everyone grows accustomed to his surroundings, and so you just grow accustomed to it. But thirdly, and I would say probably most importantly, the kids — aside from groceries and a place to live, the kids take care of one another. They play with one another, and the older kids teach the younger kids and hang out with the younger kids."
While both parents are intent on keeping their children engaged, and away from too much screen time, it's Brooke who Tilghman says makes their childhood so rich.
"She's kind of the driving force behind it," Tilghman says. "She wants to get them outside, away from the inside and the TVs and the computers and the phones and things. And so, she'll do like this farm life, country, life scavenger hunt, and send them out. They'll be out for hours and have the time of their life. So it's good. It's a circus sometimes, but not so bad."
The Tilghman family underwent plenty of adjustments after Tilghman's victory on The Voice, including moving from Meridian, Mississippi, where he was the pastor of a church, to just outside of Nashville, so he could focus on music. Through it all, Tilghman says his children have taken all of it in stride.
"We just kind of kept living our lives, aside from the move," Tilghman reflects. "How we do our life at home, and just the way we are, we sort of kept just living our lives the way we always did. The little kids, they don't know. They're just happy. And my baby girl, she knows the words to all my songs, 'cause even the stuff that's not released, she gets to hear and listen to herself. But they seem fairly grounded about it."
Tilghman and Brooke are opening up about their story in an upcoming new book, Every Little Win.
"We have a crazy new book to go with our crazy family, Every Little Win," Tilghman shared on social media. "I'm just a regular guy from Mississippi, a pastor. I just sang in church; I didn't really sing professionally. So a lot of people might see The Voice as sort of the crowning achievement of my life. But really, our lives are where they are right now because of all of these little, daily victories that we had up to this point."
"You may think that you've messed up too bad, or you've gone too far for God to redeem it, but that's not true," added Brooke. "We want to show you and empower you that with God, all your stories are equal."
Every Little Win will be released on June 22. It is available for pre-order here.*
*Everything Nash has an affiliate relationship with Amazon, which means we may receive a small commission from purchases made through links on this page, at no additional cost to the authors or consumers.