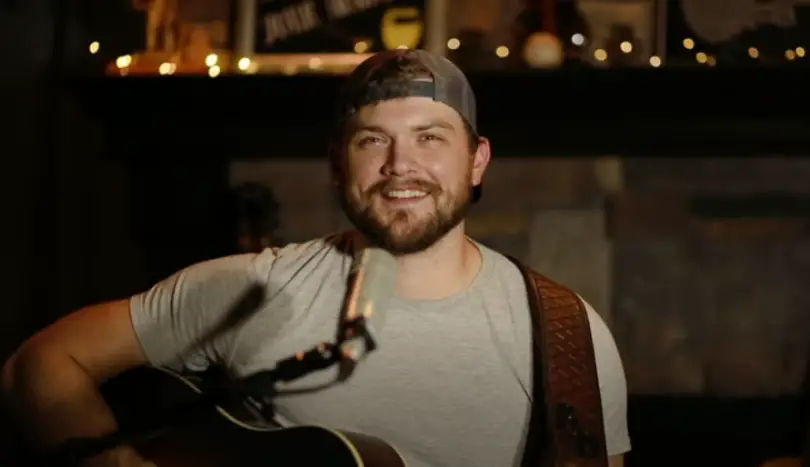 New music is here from Brandon Davis! The rising star, currently joining Tim McGraw on his McGraw Tour 2022, just released "Forever and Always," inspired by his now-wife, Destiny. The video includes fans' love stories as well, illustrating the powerful message of the personal love song, which includes Davis becoming a stepfather to Destiny's two young children when the couple got married.
"Forever and Always" is the very first song I ever wrote for my wife back in 2017," Davis shares on YouTube. "When it came time for our wedding day, I managed to slip a copy of the song I had cut live with my family band to the DJ for our first dance without my wife knowing. At the time, it was the only way I could afford to have a recorded version of the song for our first dance.
"Holding her close in that moment when the song first started to play is a memory I'll never forget for the rest of my life," he continues. "I'm so thankful to finally be able to share this song with the rest of the world the way it was meant to be heard."
It's fitting that Davis honors his wife in "Forever and Always," since without her, he likely wouldn't be a musician. The Tennessee native reveals on his website that it was a life-changing event, and encouragement from his wife, which made him finally pursue music as a career.
"In 2019 I was hit head-on by a distracted driver and could have very well lost my life," Davis shares. "As a dad of three at the time with one on the way, it really made me evaluate how short life was. I thought to myself, 'How can I teach my children to chase their own dreams if I don't chase mine?' This thought weighed heavy on me for a few months but the opportuniy never seemed to be there."
It was Destiny who took matters into her own hands, giving Davis the push he needed to finally start releasing music.
"After seeing a few artists on TikTok, she insisted I sing while we were headed home from Dollywood on Father's Day and she posted it on TikTok," Davis recalls. "Before I knew it, she had TikTok and Instagram accounts full of people asking to hear my original music and so my music career began."
Find music and tour dates at BrandonDavisMusic.com.