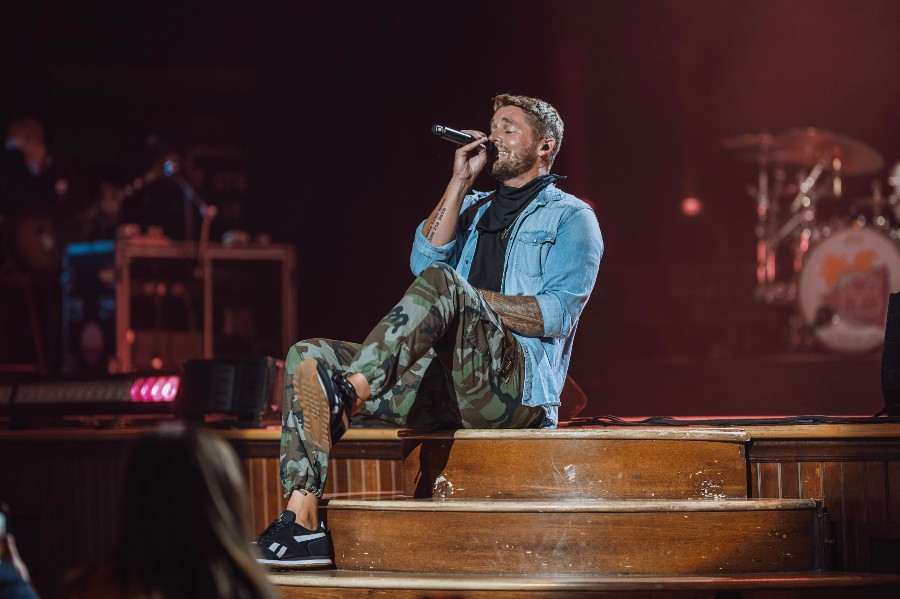 Brett Young is one of many artists who was devastated when the touring industry came to a screeching halt earlier this year. While he is cautiously optimistic about being able to hit the road in 2021, the California native is realistic about his expectations as well.
"I think one thing that I've really been focusing on is that there's not gonna be a day where we go, 'All of this is gone. Back to business as usual,'" Brett shared with his record label. "And so I think with that, January 1st, there's not gonna be one thing that takes us all the way back to where we were. There isn't. It's impossible. So, I think our responsibility is to continue to be safe, because we all have a limited understanding of what this is and what's going on.
"And so, I wanna be responsible to myself and my family and their wellness, but also to the stranger that I'm walking by on the street," he continued. "So, we're just trying to do our best as a family and as a group and a band to work as much as we can, to make sure we're sharing music whenever it's possible, but to be responsible and safe about it at the same time."
Brett is also doing his part to get fans in the Christmas spirit, even amid the pandemic. He just released his own version of "Silver Bells," one of his favorite holiday carols.
"Aside from 'Silver Bells' being one of the most well-known classic Christmas songs, its specifically always been one of my favorites,"  Brett says of the song. "I think a song that's able to lend itself to so many different versions is a special thing and this one seems to be extremely versatile. Also, it just makes me happy when it comes on and that's what Christmas is all about."
The 39-year-old might be more realistic than optimistic about his touring plans in 2021, but he has already secured one major headlining gig. Brett will be the main attraction at a four-day Caliville with Brett Young weekend, scheduled for June 18 – 21 in Palm Springs.