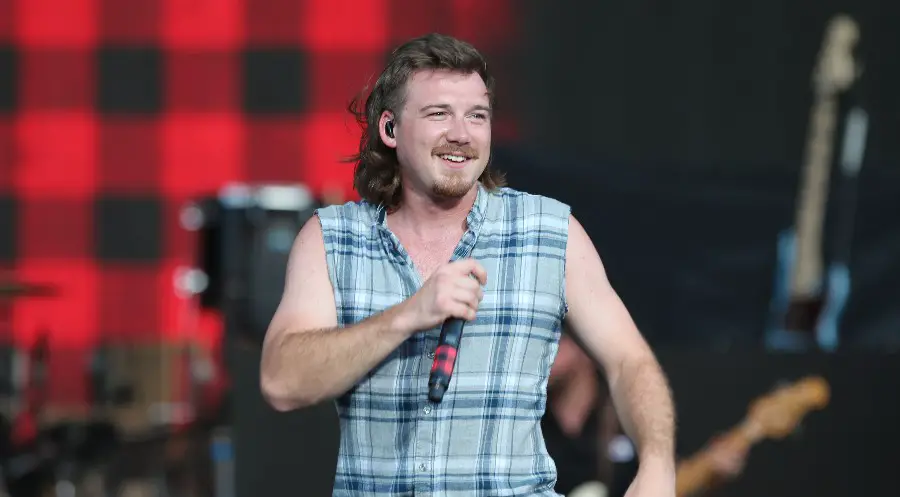 Morgan Wallen just earned a platinum-selling, No. 1 hit with "More Than My Hometown." The song, from his upcoming Dangerous: The Double Album, was written by Morgan, along with HARDY, Ernest K. Smith, and Ryan Vojtesak, and inspired in part by his love of his hometown of Sneedville, Tennessee, something that HARDY, who is from Philadelphia, Mississippi, related to as well.
"We come from similar backgrounds, similar small towns," Morgan shared with Everything Nash and other outlets during a virtual media event. "He's obviously from Mississippi and I'm from Tennessee, but we just have a lot in common. We really are both fond of where we are from, and the people there. It made us who we are. So we are always going to be fond of that. We wanted to put that across in a song. It's not necessarily a true story; it's more of a metaphor, in a way for us, of just being true to yourself, no matter who comes and who goes. If someone tries to change you, then let them go.
"It was more of a song about being true to yourself, along with praising our hometowns, because we feel so proud about them," he added. "It kind of had a double meaning for us when we wrote that song. I'm very proud of how it turned out. I'm glad that it's gotten the audience that it has. It's one of my favorites."
The success of "More Than My Hometown" comes as Morgan also is the reigning CMA New Artist of the Year, an honor he appreciates, even if it was unexpected.
"It was awesome. I really didn't expect to win, to be honest," Morgan acknowledged. "We've been nominated for quite a few things before, and never really won, so we were just kind of expecting that trend to continue in my head. And they tricked me too, with the way they were handling the camera situation.
"They had cameras all up next to every other artist that was nominated, and then mine, I don't know where mine was at," he added with a laugh. "It was off to the side somewhere, so I was like, 'Man, they're not even trying to make me think I might win.' So I was genuinely surprised by it."
Morgan will celebrate the release of Dangerous: The Double Album with a special performance, livestreamed from the Ryman on January 12. Find more information, and pre-order the record, at MorganWallen.com.