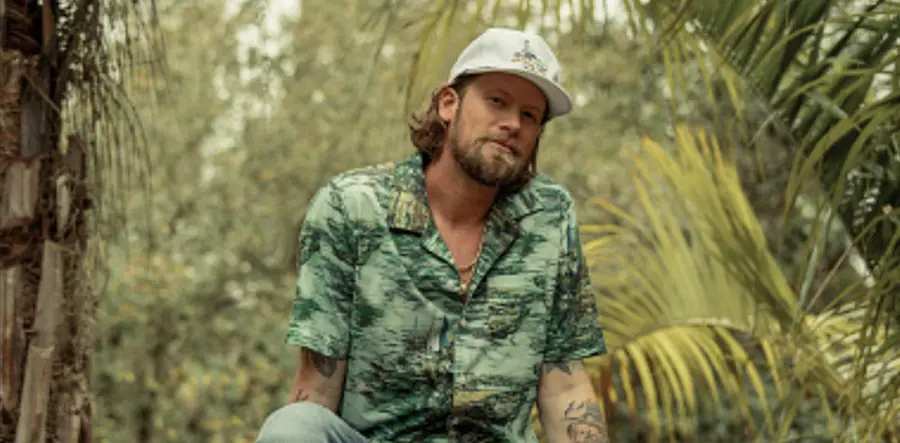 Brian Kelley is one step closer to releasing his first solo album. The Florida Georgia Line co-founder has signed with Nashville South Records, part of Warner Music Nashville, with music expected to be released this spring, and a full album later this summer.
"I couldn't be more grateful for everyone who has helped me on my journey to get here. I'm humbled to team up with Warner Music Nashville to take the music I've been dreamin' and schemin' up to the next level," Kelley told Billboard. "This is just the beginning of a whole new adventure. My vision for what's next is a vibe and state of mind – get ready to ride the wave with ya Beach Cowboy, y'all!"
"We are honored that Brian Kelley chose WMN as home to his solo endeavors," said Cris Lacy, Warner Music Nashville Executive Vice-President, A&R "I've been an FGL believer from day one, and BK's clear vision for himself and his upcoming project is a testament to his heart, soul, and talent. His new music is the perfect antidote to 2020, and what an incredible way to start 2021!"
In January, Kelley announced that he was working on a solo album, but insisted that Florida Georgia Line was not breaking up.
"I feel like I've reconnected with my guitar and my instrument," Kelley told BMLG, FGL's record label. "I stopped playing with a pick, and I didn't plan on that. I just started playing a bunch this summer. [I] would walk out to our porch, and I had this smaller guitar. I could just kind of walk around carrying it and it was super easy. And then the next thing you know, I tried to play with a pick and I'm like, 'That feels crazy.' I used to play with a pick all the time and that felt really weird.
"So, just a different kind of thing for me," he continued. "[I'm] just really enjoying trying to better myself on the guitar and play a bunch of different songs I never learned before, and just try to work on my skills a little bit. And I think that's also helped me through quarantine and through this time help my songwriting. So, I'm just excited about kind of a creative rebirth in a sense."
Kelley has the support of his fellow Florida Georgia Line partner Tyler Hubbard, who is also working on a few solo ventures as well.
"Just to be clear, FGL is not breaking up, so anyone who says that, you can just tell them, 'Hey, from the mouth of Tyler and BK, we're not breaking up,'" Hubbard said when the news was announced. "We're just venturing out. We're doing some new things that we're excited about."