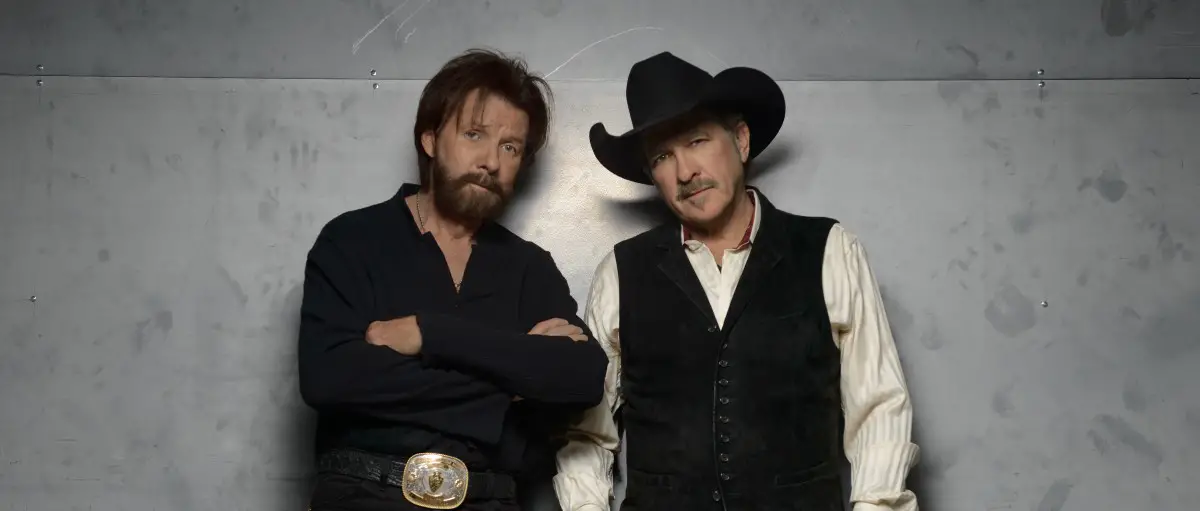 The full line-up for the 2022 Pepsi Gulf Coast Jam has been announced, and it is stacked with talent. The event, which was postponed from 2021 due to the pandemic, will celebrate its 10th anniversary with three days of performances by some of country music's biggest stars, including Florida Georgia Line, Old Dominion and Brooks & Dunn, who will serve as the event headliners. They will be joined by Scotty McCreery, Gary Allan, Chris Janson, Maddie & Tae, Mitchell Tenpenny, Jordan Davis, Tracy Lawrence and more.
"Next year is our 10th anniversary, so we're adding more acts to really up the excitement and make this a huge celebration," Pepsi Gulf Coast Jam Executive Producer Rendy Lovelady said. "These times continue to be challenging for all of us, and next June is going to be a party!"
"We hated having to move the Labor Day event, but starting fresh next June is exciting for everyone," added Pepsi Gulf Coast Jam COO Mark Sheldon. "The first weekend in June will be the festival's permanent new home, and we look forward to hosting our Jammers from all over the world."
The 2021 Pepsi Gulf Coast Jam was scheduled for Labor Day weekend, but moved to next year out of an abundance of caution, as cases of the delta variant of COVID-19 continue to rise. Chris Stapleton was scheduled to headline one of the night's, but is being replaced by FGL.
Last year's Labor Day event was also rescheduled, taking place in June. Headlined by Lynyrd Skynyrd, Brad Paisley and Luke Bryan, the event averaged more than 23,000 attendees a day, beating out an attendance record previously set in 2019.
"We knew our Jammers were ready to get out, but we sure didn't expect to break records," Lovelady said after the event. "We waited 20 months for this to happen, and it was definitely worth the wait."
The news of the Pepsi Gulf Coast Jam lineup comes shortly after Florida Georgia Line made the difficult decision to cancel their I Love My Country Tour.
"There is nothing better than seeing all of your faces from the stage, feeling your good energy, and making memories together,"  Hubbard says. "We were hopeful we could get back on the road this fall, and are so bummed to have to cancel this tour, but we know in our hearts that we still have to make sure we're keeping our fans and crew safe. It's unfortunate that we have to cancel but we hope y'all understand. We love our fans and can't wait to be back out when the time is right."
The 2022 Pepsi Gulf Coast Jam will take place June 3 to 5. Other performers include Tyler Rich, Darryl Worley, Corey Smith, Ryan Griffin, Steve Moakler, Elvie Shane, Tigirlily, Nate Barnes,Confederate Railroad, Presley & Taylor and more. Find more information at GulfCoastJam.com.