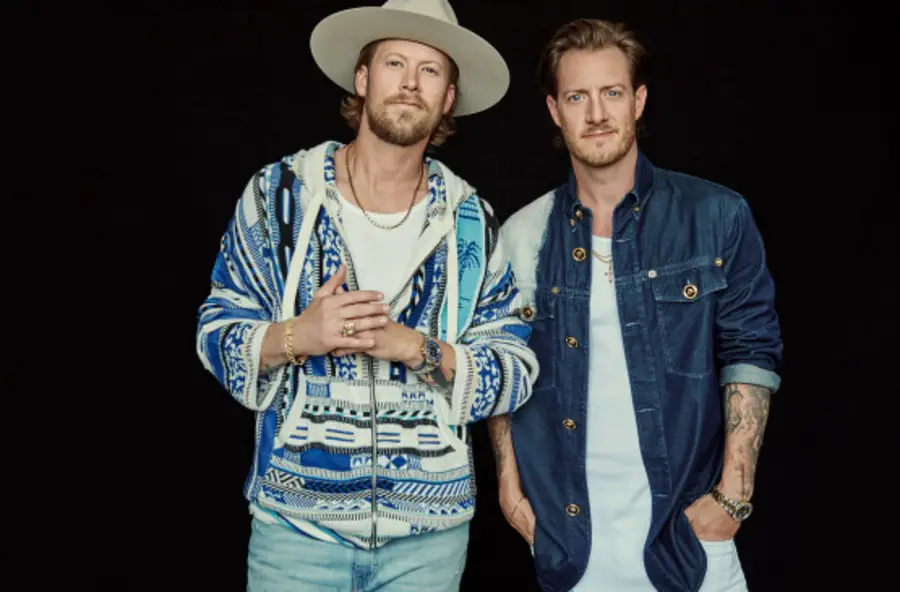 Florida Georgia Line's I Love My Country Tour is officially canceled, as cases of COVID-19 continue to rise across the country. The duo, made up of Tyler Hubbard and Brian Kelley, planned to hit the road in September, with Russell Dickerson and Lauren Alaina serving as their opening acts, but have made the difficult decision to cancel the entire tour.
"There is nothing better than seeing all of your faces from the stage, feeling your good energy, and making memories together,"  Hubbard says. "We were hopeful we could get back on the road this fall, and are so bummed to have to cancel this tour, but we know in our hearts that we still have to make sure we're keeping our fans and crew safe. It's unfortunate that we have to cancel but we hope y'all understand. We love our fans and can't wait to be back out when the time is right."
"Although we've been able to see some of y'all at shows recently, everyone's continued safety has been weighing heavy on us," adds Kelley. "To our fans, band, crew, and all of the venues around the country, thank you for your love and support! We couldn't do what we do without you, and we hope we can all do our part to bring live music back soon."
Earlier this year, FGL released their fifth studio album, Life Rolls On. The 16-track record was created largely during the pandemic, when Hubbard and Kelley both found themselves unexpectedly with a lot of free time.
"It's been an interesting, difficult year," Kelley told BMLG. "I think for all of us frustrating at times, but I think our faith is definitely in the Lord and our family's our foundation. And music has been a huge outlet for us all throughout our lives, and probably moreso than ever this year, so just leaning on creativity, leaning on the music. We've kind of all been creating a little different than usual, obviously over Zoom and sending out parts.
"It's just been interesting, but we've all pivoted and really enjoying where it's at," he added. "There's a lot of love on this album, there's some party and there's a lot of feel-good. So, it was a blast making this record, for sure."
Garth Brooks recently announced that he was canceling the remaining dates on his Stadium Tour as well. Refunds will be automatically given to the original method of payment for those who already purchased tickets for the I Love My Country Tour.