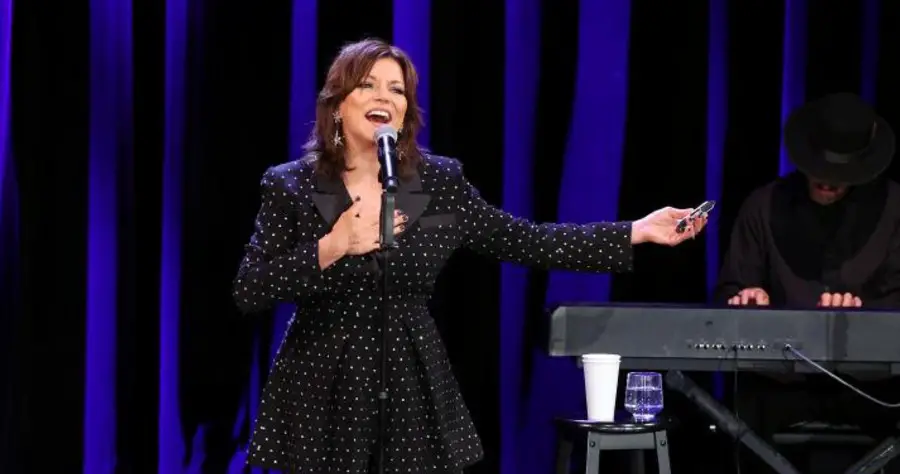 Martina McBride is known for being bold and fearless in her song choices, including with her No. 1 hit "Broken Wing." The song, released in 1997, is about a woman who finally feels emboldened enough to leave an abusive relationship — a subject that was rarely sung about almost 25 years ago.
"This song just felt really special the first time I heard it," McBride tells Billboard. "I felt like it would empower someone who needed to hear it. I still haven't heard a song about emotional abuse that is quite this direct. So many people ask if the woman jumped out the window in the second verse. I never interpreted it that way, but I can see now how it could be. I prefer to think of it as a metaphor for her leaving and claiming her freedom."
McBride had a similar reaction when she first heard "Independence Day." The song, written by Gretchen Peters and released in 1994, is about a woman who burns down her house, presumably with her husband inside, as revenge for his ongoing abuse. For some, the song's subject matter might have been questionable. For McBride, the decision to record it couldn't have been easier.
"I knew I wanted to record this song immediately," McBride reflects. "Halfway through the first listen I claimed it as mine. Looking back, it was kind of a ballsy move, I guess … to record and release this song. But at the time I just had a passion and conviction that it was the thing I needed to do. It's kind of hard to explain my reaction to it. I recognized the brilliance of the songwriting immediately and also felt a connection with this mother and child. I haven't heard anything else that sounds like it to this day."
McBride was a rising star when she released "Independence Day," but even then, she knew enough to listen to her instincts, even if that meant she had to fight for what she wanted.
"'Independence Day' was probably the first song that we put out that met any real resistance, and it was a fight," McBride recalls to The Boot. "And I did fight for that song; I called radio program directors and music directors myself and said, 'What's up? Why aren't you playing this song?' And I don't know that that had been done before, but I was really passionate about it, and just really want to understand why."
McBride's Greatest Hits: The RCA Years, was released on vinyl on August 20. Purchase the record at MartinaMcBride.com.