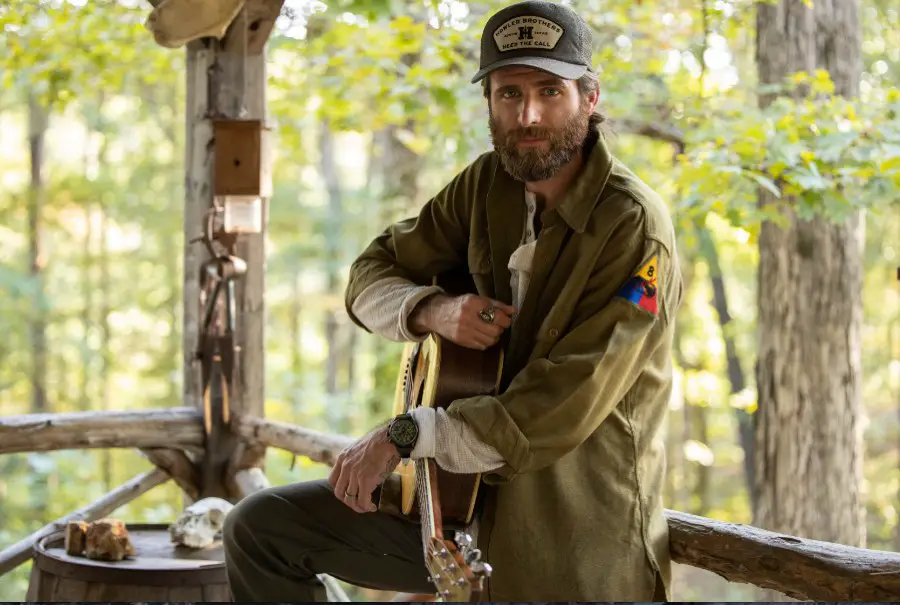 New music from Canaan Smith is here! The 38-year-old just dropped a pensive new track, "Cabin in the Woods." Written by Canaan, along with Brian Kelley, Josh Miller and David Garcia, both Brian and his Florida Georgia Line partner Tyler Hubbard also co-produced the track, along with Canaan.
"I love music that makes me feel something, and this one definitely puts me in a place of nostalgia," Canaan said of the song. "I've made some of my favorite memories out in the woods, and this opportunity to put music out that reflects what I love is what's most important to me right now. I hope everyone enjoys listening to it as much as I did making it."
Canaan previously told Everything Nash how being home because of the coronavirus pandemic was actually helping his creativity as he works on his next record.
"I have set up shop in my garage," Canaan revealed. "I went to my writing studio and I got all my gear, and I brought it back here. And so the first Zoom I did was sort of painful, because of the lag time. You can't sing in time with each other, and you can't do anything in unison. So it's hard to write and hear what they're hearing, and vice versa. The learning curve was steep, but after I got over that learning curve, honestly, this is my favorite season as a songwriter. This has been my favorite way to make music, sitting right here in the comfort of my own garage.
"It kind of takes away of the inhibitions a little bit for me because I'm so in my element," he continued. "It allows me to be more expressive sometimes than I maybe would in somebody's spare room from Music Row or wherever we would be. And this is just paying dividents in that regard. It's allowed me to, I think, to be a little more fearless, and that's cool."
Canaan plans on releasing his next record early next year. Download "Cabin in the Woods" on iTunes.