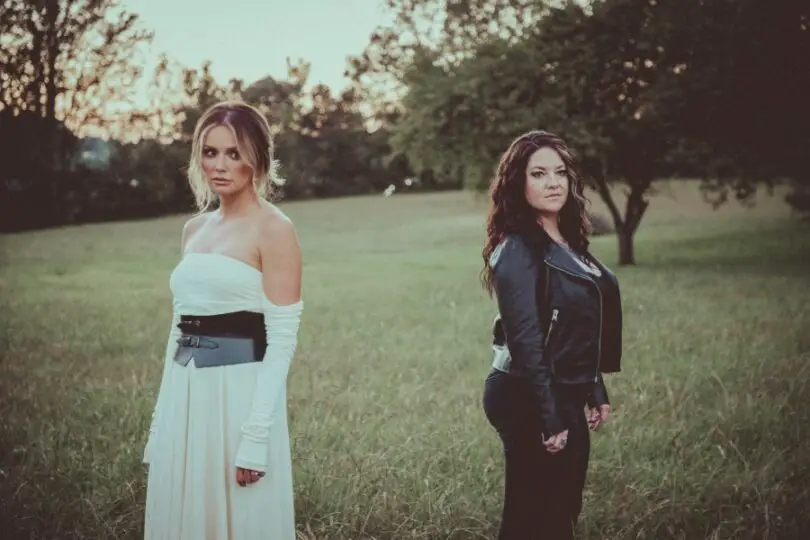 The stunning video for the Carly Pearce and Ashley McBryde collaboration, "Never Wanted to Be That Girl," is out! Directed by Alexa Campbell, the video, shot just outside of Nashville, shows both women coming to grips with their own reality about the one man they both love.
"What's interesting about this song is we could have gone to a place of blame on the others in the love triangle, but we turned it inward," Pearce says. "It's unique that two women who never meet are getting burned by the same man and having the exact same feelings. We intentionally kept the chorus the same to reflect that neither wanted to be in this position."
"So many of us know how it is when you go back and start putting all of those pieces together." adds McBryde. "That moment when you realize the gut punch of the situation. This song isn't really about being the other woman or even being messed around on as much as it's about these two people who are exhibiting behaviors they normally wouldn't – checking text messages, making excuses for why their dates are only on Tuesdays – and realizing it's all because of the same person."
Pearce and McBryde co-wrote "Never Wanted to Be That Girl," along with Shane McAnally, creating a new twist on a familiar story of love gone wrong.
"I think that what's so cool about this song is it is two women that never meet in the song," Pearce tells Everything Nash. "We never meet, but we're experiencing something so similar. It almost wrote itself in the room, of her perspective, to my perspective. It's something that I think a lot of women go through and deal with."
Pearce, who has been a fan of McBryde for a long time, personally reached out to her to see if she would be willing to co-write a song.
"'Never Wanted To Be That Girl' was exactly how 'I Hope You're Happy Now' happened for me," Pearce recalls  "I played a show with Luke Combs and I wanted to write with Luke, so I asked him. I played a show with Ashley. I wanted to write a song with her, so I called her and asked her."
Pearce is nominated for two CMA Awards, while McBryde is nominated for three, with both of them in the running for Female Vocalist of the Year. The two will perform "Never Wanted to Be That Girl" during the live broadcast, which will also include performances by Keith Urban, Thomas Rhett, Luke Bryan, Jason Aldean with Carrie Underwood and more. The show will air live from Nashville's Bridgestone Arena on Wednesday, November 10, at 8:00 PM ET on ABC.
"Never Wanted to Be That Girl" is from Pearce's recent 29: Written in Stone album. Her headlining The 29 Tour kicks off on Thursday, November 4. Find all of her music and tour dates at CarlyPearce.com.
Photo Credit: Courtesy of BMLG / Nick Rau