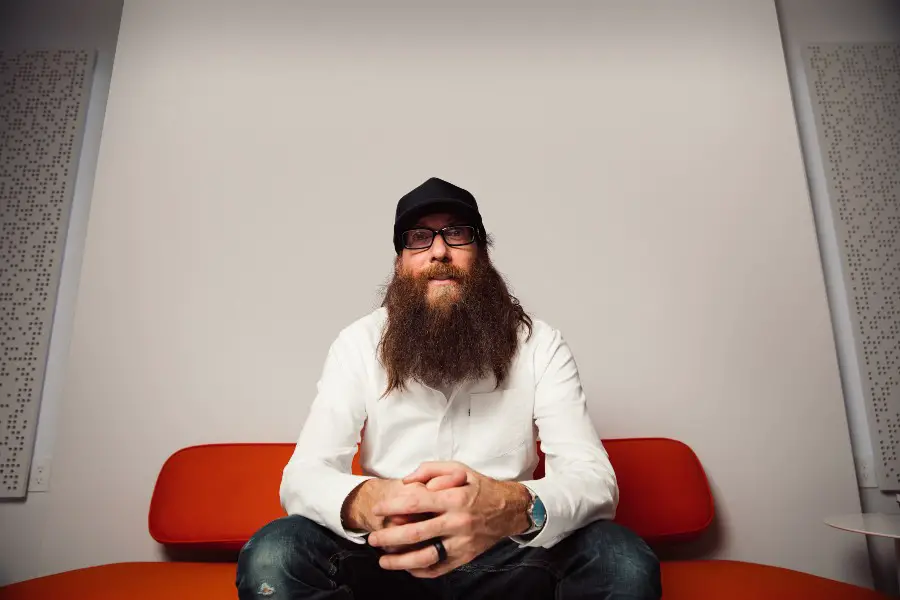 Crowder, the gospel artist who formerly fronted his eponymous The David Crowder Band, is performing all over the country on his solo Milk & Honey Tour, including a concert at Nashville's historic Ryman Auditorium on Wednesday, November 10. Known for his high-energy shows, the Grammy-nominated singer will accomplish a career first with his upcoming show.
"It's the first time I've done a Crowder show there," he tells Everything Nash. "I've gotten to play the Opry, and there's been a few other artists that have done stuff there that I've gotten to pop in with. But this will be the first ticketed Crowder show. So I'm pumped. It's one of those historic things. I can't believe it."
Crowder has headlined large and prestigious venues all over the country, but admits there is something special about taking the stage in the Mother Church of Country Music.
"I don't really get nervous much," Crowder concedes. "But every time I've been there, it just feels like that's where you're supposed to be making music. It just feels really comfortable. Like, this is where music's supposed to happen, I guess. That's it. It just feels like a really happy place. I think it's going to be great to be in Nashville. We get to see a bunch of friends, and we're at the flipping Ryman. That part sounds incredible. So I'm pumped. I can't wait."
Crowder is not only excited to perform at the Ryman, but excited to perform at all. He originally planned on being on the road for most of 2020, before the pandemic forced him — and every other artist — off the road for much of the year. For Crowder, the extended wait only made him more eager than ever to return to performing in front of his fans.
"The crazy part is, we had a bunch of dates that we had already sold tickets to during our lockdown situation," the 49-year-old recalls. "And so we moved them into [this year]. So there will be a show where someone will say, 'I have had this ticket for two years. Finally, we're here to hear it.' It's been less than two years, but it feels like the show we were expecting to have a long time ago, now it's finally here, and those people are pretty wound up to finally be in a space together. That has been pretty amazing.
"I think it feels almost like people, if they just showed up and were in the room together, and we didn't even play music and they left, it feels like they'd be happy," he adds with a laugh. "It's like, 'We got to be together in a big room. It's crazy!' And then we get to do the music thing, which is just like a bonus. So it's been beyond fun."
The title of the tour is also the title of his latest album. Released in June, the 12-track record shows Crowder's growth as an artist, especially since he began making music on his own.
"It feels like a more cultured or curated sound over the past three albums, Crowder reflects. "This is the fourth album I've done as a solo artist, and it feels like I've kind of figured out a way to get the sounds in one place at the same time that I'm loving, as well as the songwriting feels the strongest yet. The collaborative moment, I've loved it since the first Neon Steeple album. But I had come from a place where, the David Crowder Band was a very insular band. We just wrote amongst ourselves, and didn't have a lot of outside songwriters being a part of anything. When I started getting to collaborate with people that I think write incredible songs, it was interesting to find my way in that."
Tickets for Crowder's Ryman show are available at Ryman.com. Find his complete concert calendar, including ticket and venue information, at CrowderMusic.com.
Photo Credit: Courtesy of Shore Fire Media