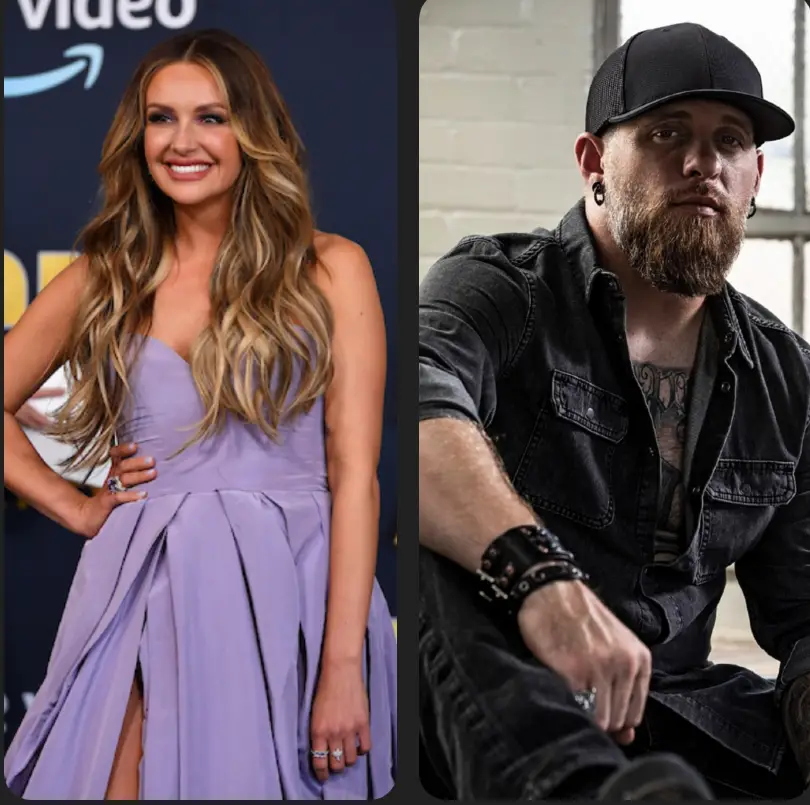 Carly Pearce and Brantley Gilbert will co-headline Grand Ole Prix, a special, outdoor version of the Grand Ole Opry, as part of the Big Machine Music City Grand Prix. The two singers will be joined by Midland and Callista Clark for the event, which will take place on August 7 at Nissan Stadium.
"We are more than ready for another round of Grand Ole Prix," Dan Rogers, Opry Executive Producer, says of the Grand Ole Prix. "While it's been rare for the Opry to take trips outside Nashville for performances in iconic venues such as New York City's Carnegie Hall and Washington, DC's Kennedy Center for the Performing Arts, it's also quite uncommon for the show to step outside its permanent home for an outdoor performance in downtown Music City. We're all looking forward to announcing a great show line-up and then to playing for hometown fans as well as guests from around the world in August."
The 90-minute show will begin at 5:45 PM CT on the ZYN Main Stage. The Grand Ole Prix will follow the conclusion of the Big Machine Music City Grand Prix, which will be held August 5 to 7 in downtown Nashville.
Tim McGraw will also perform as part of the Big Machine Music City Grand Prix. His performance will take place on Saturday night, August 6. More performers are expected to be announced shortly.
"The Big Machine Music City Grand Prix team is gearing up for our encore and music will again be front and center in our festival of all-things Music City," Big Machine Music City Grand Prix CEO Matt Crews says. 'We are honored to have an all-time great like Tim McGraw; he always delivers a high-energy show we know our fans will love. We have many more musical performances scheduled and we look forward to making those announcements soon."
The news comes as Pearce's career is at an all-time high. In addition to serving as the opening act on Kenny Chesney's Here and Now Tour, she has also been tapped to perform for the Macy's 4th of July Fireworks Spectacular, along with 5 Seconds of Summer, Brett Eldredge, Pitbull with Filmore, and more. She will also host the upcoming ACM Honors ceremony, taking place on August 24 at the Ryman Auditorium.
Tickets for the Big Machine Music City Grand Prix are available here.