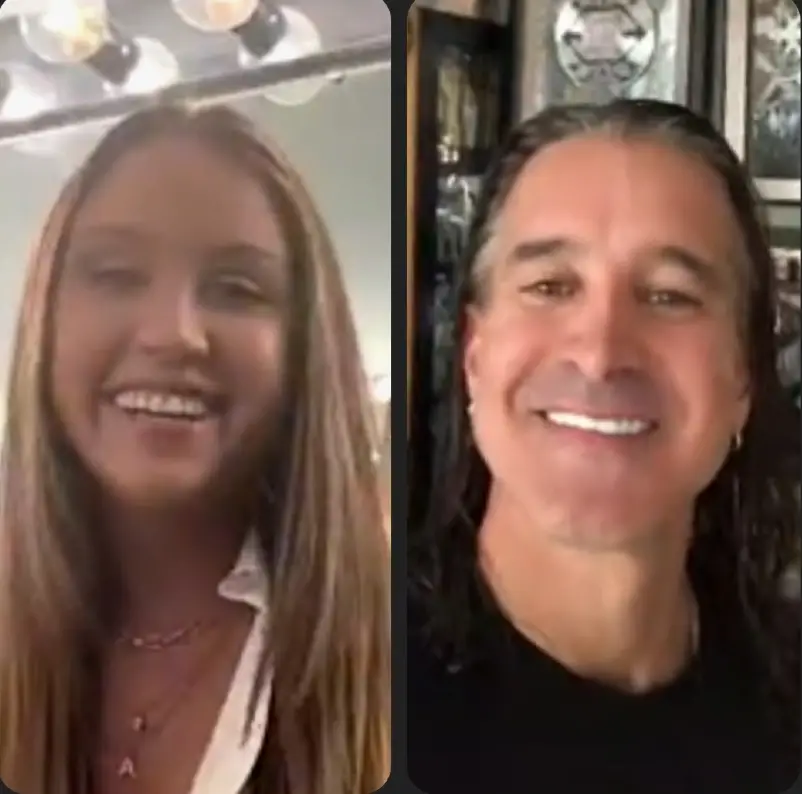 Alexandra Kay has always been a fan of Creed, which is why she did a medley of their songs and posted them on TikTok. But even she never could have dreamed that the group's lead singer, Scott Stapp, would share her medley of their hits, which included "My Sacrifice," "Higher," "With Arms Wide Open," "Rain," and "One Last Breath."
"I've always loved Creed so making this medley was so much fun!" Kay gushes. "BUT WHEN I WOKE UP AND SAW that [Scott Stapp] had duetted my video of me singing his songs I about DIED. Thank you Scott! You are iconic!"
Kay originally posted the video on June 19, with Stapp sharing it on TikTok as well, captioning the video with "BEAUTIFUL JOB!" The "That's What Love Is" singer commented with "OMG. You have such an iconic voice! I can't even believe you watched this! Thank you so so much!"
Kay is currently performing all over the country, after spending the past few months opening for  Tim McGraw, on his McGraw Tour 2022. Although now on her own, Kay says she will carry the lessons she learned from the country music superstar with her for the rest of her life.
"I feel so blessed to have had this opportunity,' an emotional Kay says in a video posted on YouTube. "I've worked so hard over the years, and there were so many parts of me that thought that I'd never get here. I've gotten a life's worth of lessons in the last two months."
Kay's videos of her covering other people's songs have garnered her a massive TikTok following, but she started her now-soaring career because of personal reasons, not professional ones.
"The whole reason I started writing is because I was going through some really, really dark things," Kay says in a video shared on social media. "People say music is my job. But, I didn't choose music as my job. Music chose me."
Kay's summer tour dates include stops in Ohio, Minnesota, California and more, as well as in Canada. Find music and a list of all of her upcoming shows at  AlexandraKayOfficial.