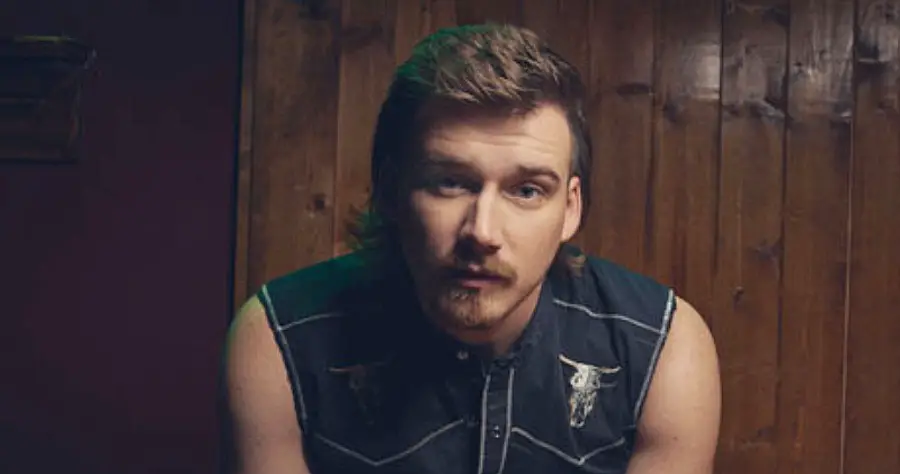 Morgan Wallen is, hopefully, emerging from the challenges he faced last year — challenges he brought on himself — a better and stronger man. The Tennessee native's career was at an all-time high in early 2021, with a CMA Award for New Artist of the Year, a series of No.1 hits, and the release of his ambitious, 30-track record, Dangerous: The Double Album. It all came crashing down in one fateful night, when Wallen's uttering a racial slur was caught on video, and quickly shared with the world.
Wallen's career faced immediate backlash, and he retreated away to focus on himself for a while. In the more than a year that has elapsed since then, Wallen has won another award, this time an ACM Award for Album of the Year, sold out massive venues on his The Dangerous Tour, including three nights at Nashville's Bridgestone Arena, and earned a recent No. 1 hit, with "Wasted on You." Now that the unfortunate incident is in his past, the 29-year-old is opening up about how challenging that season of his life was for him.
"It got pretty dark for sure," Wallen admits to SiriusXM's Storme Warren. "I feel like I'm a pretty resilient person and I'm a pretty happy person, in general. But that was definitely a really difficult time. But we tried to keep my sight set on better things. And I feel like if we did just stay true to who I knew I really was, that we would come out all right."
Wallen says he is now full of gratitude for his life, and appreciative for how well he has bounced back from what could have permanently derailed his career.
"I got a lot of great things going on," Wallen says. "I think I'm as happy as I've ever been. I can honestly say that. Obviously, I've had a lot of success, which doesn't hurt when it comes to that. But I'm just in a really good place mentally. I got my little boy. I got my family … Everything is really good for me right now. So, gratitude is at the top of my vocabulary."
Wallen recently hinted that after his current tour wraps, he is considering doing a stadium tour, and is also working on a new album.
"I don't have anything set in stone, but we've been snooping around the stadiums," Wallen reveals on Country Countdown USA. "I haven't completely figured out what I want my show to be like in that setting. But it's definitely something I've been thinking about."
Music and tour dates can be found at MorganWallen.com.