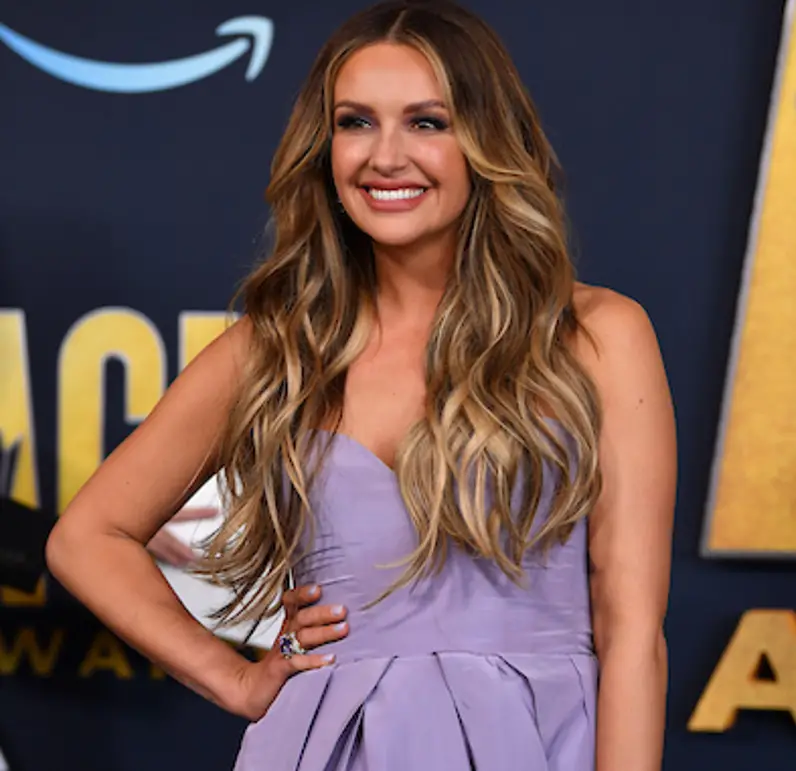 Carly Pearce learned some lessons the hard way, but at least she learned them. The Grand Ole Opry member found an inner strength, one that she didn't know she had, while going through the heartache over the end of her marriage to Michael Ray. Pearce poured out her emotions in her vulnerable 29: Written in Stone album, which she says is the gateway to new music she wants to share with her fans.
"I think the biggest thing that I have learned through the last year, and just releasing 29 is that fans want to hear my stories, and they want to hear whatever I'm going through, whatever truth that is," Pearce shared backstage at the ACM Awards. "And so I feel like it's a transitional record coming into the best version of myself. Because I really do feel like I'm the best version of myself. I feel really good."
Pearce didn't imagine that she would be married and divorced before she hit 30, but in hindsight, she wouldn't change anything, even her broken heart, for the lessons she learned along the way.
"I think the biggest thing I've learned is how resilient I am, and brave," says the singer. "You can never prepare yourself for hard things, but I feel like my parents taught me to always get back up and go for it. I feel like I've really seen myself do that, and I'm proud of that."
If Pearce leans towards honest and sometimes achingly vulnerable lyrics, it's because her predecessors have done the same. It's her own female musical role models who convinced Pearce that she too could lay her heart out in a song.
"I think I've always gravitated towards people who write real," Pearce acknowledges. "I've really gravitated towards listening and diving into what Loretta [Lynn] did, and listening to just the songs that Lee Ann Womack cut, and Trisha Yearwood cut, and just really trying to figure out, I want to have that kind of legacy. I want to strive to write music that's timeless, and that really stands the test of time."
Included on 29: Written in Stone is her current Top 15 single, "Never Wanted to Be That Girl"  with Ashley McBryde. The song, which earned the pair an ACM Award for Music Event of the Year, became Pearce's concession that life hadn't turned out the way she wanted. It's a message that she was surprised to learn so many other women needed to hear as well.
"You can never prepare yourself to go through the things that I've gone through in the last couple of years, but I think what I wanted to do with this album is just lay it all out there," the reigning ACM Female Artist of the Year says. "I think what I have found is, my purpose is so much greater than just being a singer on a stage. I feel like my duty as a person and as a woman and as a songwriter is just to make sure that people know you can go through hard things, but you can also go through them, learn things from them, and become better.
"I think every time I get on stage I feel like people see me more like a human being than just this singer,' she adds. "I truly would go through it all again, because I feel like I have found such a richer purpose in my life."
Pearce will embark on the second leg of her The 29 Tour on March 10 in Chattanooga, Tennesse.  Find all of Pearce's music and tour dates at CarlyPearce.com.