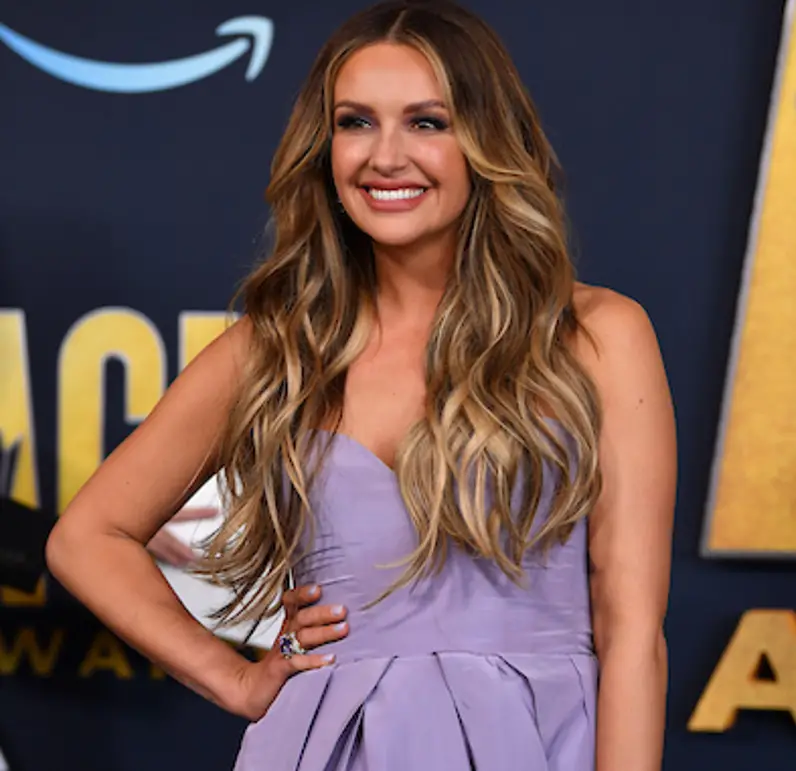 Carly Pearce is officially the reigning Female Artist of the Year at the ACM Awards! The Kentucky native, who won earlier in the night for Music Event of the Year (for her "Never Wanted to Be That Girl" collaboration with Ashley McBryde), was nominated in a category that included McBryde, along with Gabby Barrett, Miranda Lambert and Maren Morris.
"This is all I've ever wanted to do in the whole world," Pearce said from stage. "I feel like the last couple years of my life, especially the last year has been the craziest thing in the whole world. I feel so honored just to be a female amongst all of the artists I love so much. I want to thank my record label, Big Machine Records, Morris Higham Management, country radio, country fans. You guys have let me tell my truth, and I feel like you found my truth … country music is everything to me, and I love you guys so much. God bless you guys. Mom and Dad, I did it!"
Pearce also won the CMA Award for Female Artist of the Year, an honor she used to dream about as a child.
"You have to know and understand how badly I wanted to win Female Vocalist of the Year," Pearce said after her CMA Awards win. "As a little girl. I would watch the CMA Awards, see all the women who'd come before and dream one day I might be up there, too. But when it happens? When you're in the moment? Nothing can prepare you for that, and it's even more powerful, more exciting than anything I've ever felt in my life."
Even when Pearce heard her name called at the CMA Awards, she had trouble believing it was real.
"I started moving, but it didn't register," Pearce rshared. "Even standing there, I don't think I took it all in, or really believed this was happening. From where I was a year ago to this moment? How do you measure that, or take it in?"
Pearce will kick off the second leg of her The 29 Tour later on March 10 in Chattanooga, Tennessee. Find tour dates here.