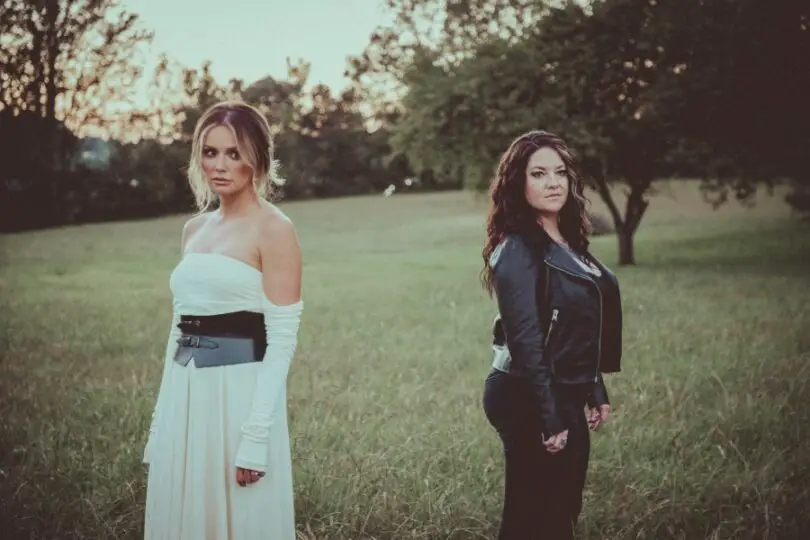 Carly Pearce isn't afraid to go after what she wants, especially if what she wants is a collaboration with another artist. The Grand Ole Opry member reveals she personally reached out to Ashley McBryde herself to collaborate with her on what became their ACM-nominated hit, "Never WantedT Be That Girl."
"'Never Wanted To Be That Girl' was exactly how 'I Hope You're Happy Now' happened for me," Pearce tells Everything Nash. "I played a show with Luke Combs and I wanted to write with Luke, so I asked him. I played a show with Ashley. I wanted to write a song with her, so I called her and asked her … I think musically, if you listened to us sing, we're very different, but we sing the same. We come from the same part of country music. She's a little edgier than me, but we know our stuff. I just really am a fan, and I think that she felt the same way about me."
What Pearce loves most about the song, which Pearce and McBryde wrote together with Shane McAnally, is the clever twist they put on "Never Wanted To Be That Girl," which is likely very realistic for both those who have done the cheating, intentionally or not, and those who have been cheated on.
"I think that what's so cool about this song is it is two women that never meet in the song," Pearce tells Everything Nash. "We never meet, but we're experiencing something so similar. It almost wrote itself in the room, of her perspective, to my perspective. It's something that I think a lot of women go through and deal with."
"Never Wanted To Be That Girl" is from Pearce's latest 29: Written in Stone album. The record earned her an ACM Awards nomination, for Album of the Year, one of four nods she received, which also include Female Vocalist of the Year, and both Video of the Year and Music Event of the Year for her collaboration with McBryde.
"In cheating, no one ever thinks about the two people harmed," Pearce says of the heartbreak song. "It's always about the person who did you wrong, or the person who led them astray. Ashley brings such a strong sense of all the people in a story, too, so this song was a natural thing to us – even though it's rarely done, and never from a place of how bad being misled makes you feel. It's a grown-up song, but it sure feels honest."
Pearce and McBryde will also perform "Never Wanted To Be That Girl" at the upcoming ACM Awards. Dolly Parton will host the ceremony alongside Jimmie Allen and Gabby Barrett. The 2022 ACM Awards will air live from the Allegiant Stadium in Las Vegas, without commercial interruption, on Monday, March 7 on Amazon Prime Video.