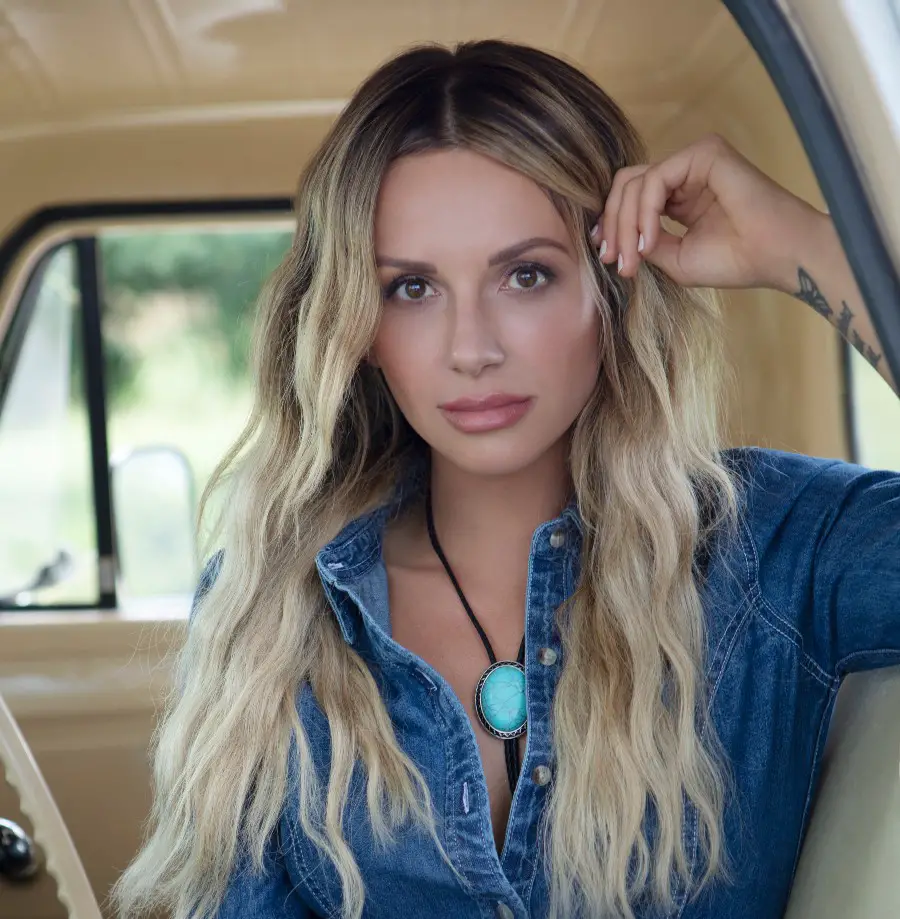 Carly Pearce chose to not speak publicly about the reasons for her divorce from Michael Ray last year, but she isn't afraid to sing about it. The Kentucky native shares much of her heartbreak and recovery in her upcoming album, 29, including on the record's title track.
"29 is a pivotal year for everybody, I think," Pearce shared with BMLG. "I think it's kind of that point in your life where you have a lot of life experience, and have been through things, but also, you're still young and have wonder about the world. I think that everybody can put themselves in this song in some form or fashion of just life maybe not turning out the way you thought it was going to, and owning that and sitting in that a little and processing it and being honest with yourself.
"This song for me, was me just owning a year that was difficult and embarrassing for me in some ways," she adds. "We all have embarrassing moments in life, and trying to take it for what it is, just a moment that strength will come from and wisdom will come from and good will come from, and being happy with that."
The songs on 29 might largely be about her recovery following her divorce, but she says it is something everyone can relate to, at least in some way.
"I think we all are struggling in some way to figure things out," Pearce acknowledged. "And for me, I think that this has just pushed me to be maybe less Instagram perfect, if you will, and a little bit more 'It's okay to not be okay sometimes, and it doesn't mean that you're going to never get back up or that you're gonna die. It just means that you're figuring it out and it's okay.'"
29 also includes "Show Me Around," written about the loss of her producer and friend, Busbee. If there was ever a project where Pearce bared her soul, it's this one — and she insists she is better for it.
"I think when the album was finished, in so many ways, I was proud of myself for coming through just a really devastating loss with Busbee and finding a new-found, deeper rooted country music that really was what I moved to Nashville to make," Pearce said. "And I think that just in all forms with life and how it's panned out, I think in the moments where I thought, 'No you can't,' I left going, 'Yes you can.'"
Pre-order 29 here.*
*Everything Nash has an affiliate relationship with Amazon Music, which means we may receive a small commission from links on this page, at no additional cost to the consumer or artist.