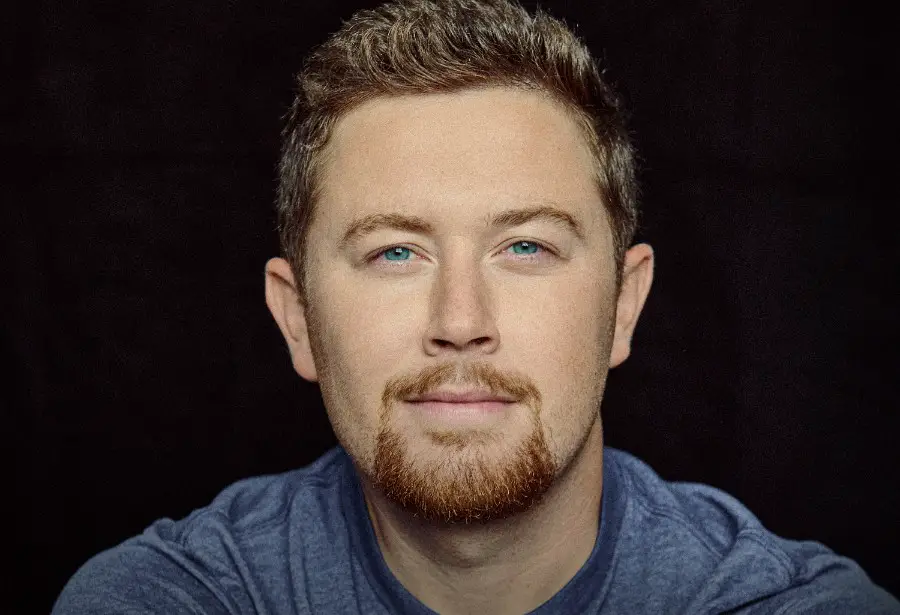 While it might be a while until we can enjoy a Scotty McCreery show, we at least have a new version of his current single, "You Time," to hold us over. The American Idol alum just shared the new acoustic, stripped-down version, while fans eagerly await his upcoming new album.
McCreery previously revealed that he wrote "You Time" about his wife, Gabi, when he was on the road and missing their time together.
"It was inspired by her, but it was really a time where she was super, super busy at work," McCreery tells Everything Nash. "I was just on the road constantly. I'd come home from the road and she'd be going out to work, and we'd just be passing each other, all the time. So, it was at a moment where I was really craving some you time. Like, we can see our friends later. We'll see the family later, but right now just needs to be you time,"
The North Carolina native has had a successful career so far, writing about his own life, with songs like "Five More Minutes," "This Is It," and others.
"What I've learned that works for me is just singing about what I know, what I live, and where I'm at in life," Scotty shared. "The last record, Seasons Change, there was a lot of change going on professionally, and personally, with getting married. This record is more just me enjoying the moment, and reflecting on the last couple of years with Gabi, and what we've been up to. Anytime you get an album from me, it's just kind of a snapshot of where I'm at in life."
McCreery hasn't announced an album title or release date for his next set of tunes, but he does say that he is very eager to share it with his fans.
"I don't feel the pressure," McCreery says of his upcoming project. "I just feel excitement. I'm just excited to get new music out there. It's been a few years, and I've never had a run like what we just had on the Seasons Change record before. It took a while; it took a lot of, lot of years on the road, making relationships, meeting people, learning how to do this. And so now I'm just excited to just keep that train rolling, and we'll see what happens with this record. No pressure, just excited."
Read our 11 Questions With Scotty McCreery here.