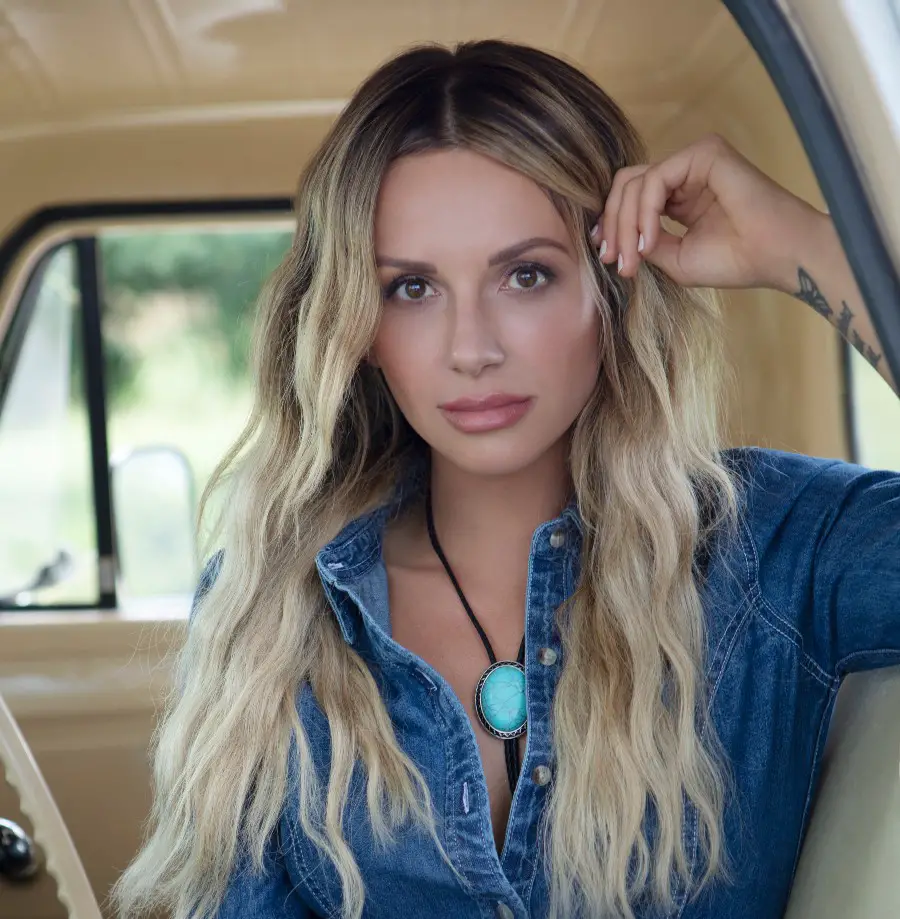 Carly Pearce officially released "Show Me Around," from her next album. The Kentucky native wrote the song in honor of Busbee, her collaborator, producer and friend who passed away from brain cancer in 2019.
"What's so beautiful about that song now for me is, I feel like I sing it out of gratitude for what he gave me," Carly tells Everything Nash. "He believed in me before anybody did. And we had success. We wrote my very first No. 1, and he was with me through that whole ride."
Carly remains close with Busbee's wife, Jess, and his three young daughters, who all acutely feel his absence.
"Some people have producers, and they just produce their records and that's that," shares the singer. "I'm very close to his wife still. He and I were close, so this is kind of like just my moment to give to him of just 'You are so loved.' I hope that he's proud of this song because it's now going to help so many people that have experienced loss and let them see death in a beautiful way."
Carly debuted "Show Me Around" at the Grand Ole Opry in June, without a live audience due to COVID-19. The 30-year-old was part of a lineup that included Steve Wariner, Lee Brice and her former husband, Michael Ray, making the evening especially bittersweet.
"There was so much going on in my life that nobody knew yet," Carly recounts. "I'm sitting there next to this human, knowing that things are not going to last, and thinking about Busbee and how he would be so sad for that, for me. There was so much in that particular performance of that song."
Carly's current single is "Next Girl," which along with "Show Me Around" will be on her next album. A title and release date has yet to be announced.