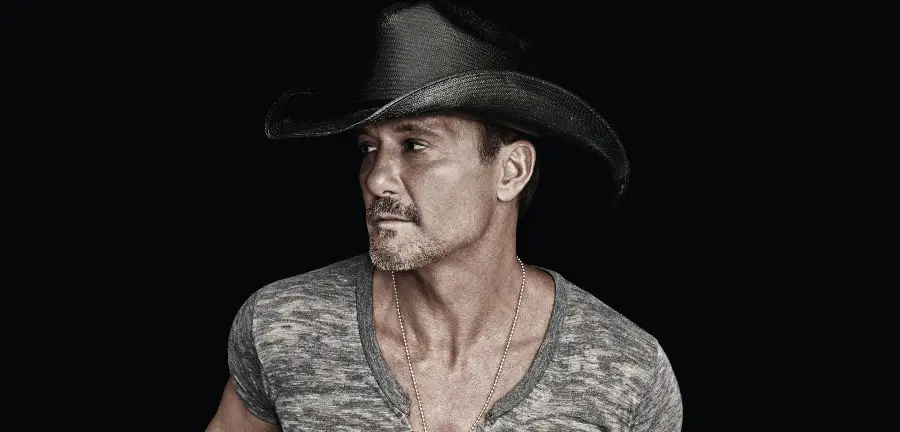 Talk about art imitating life. After first starring in Friday Night Lights together, as father and son, Tim McGraw has been named the godfather of Garrett Hedlund's son, Rhodes. The mother is actress Emma Roberts, who has been dating Hedlund since 2019.
"He's somebody that I admire and respect, not only as an amazing father, an amazing husband [but as an] amazing musician and amazing actor — his name is Tim McGraw," Hedlund said on The Kelly Clarkson Show (via Fox News). "I've known him for a long time."
Hedlund was just 20 years old when Friday Night Lights came out, but he still remained close with his former co-star.
"We laugh about it because it's been probably over 17 years that we did Friday Night Lights together," . "We played father and son and I got to first experience him as a father in that film — somewhat more of an abusive one — but then we did Country Strong together, and we've remained such close friends."
Hedlund decided to ask McGraw to be his son's godfather, after seeing how he and his wife, Faith Hill, raised their own three daughters: Gracie, Maggie and Audrey.
"I've seen his children, his daughters, from the time they were 1, 3 and 5," Hedlund added.
McGraw might have been honored by the request, but he wasn't surprised.
"After around the 12 weeks time of Emma being pregnant, I called him and the first thing he said was, 'I'm the godfather,'" Hedlund recalled. "How can you argue?"
McGraw recently relived some of his numerous film roles over the years, which included The Blind Side, Dirty Girl, The Shack and others, in a video montage. While he would like to do more acting in the future, he acknowledges he isn't always every director's first pick.
"It's not like I'm like Tom Hanks and I can go pick any movie that I want and go do it," he admitted. "A series of things that has to happen for me to be able to do a movie," he says. "First off, it has to be something I really, really like, and then they gotta want me for that part, and then it's gotta fall into a time period that I'm able to do it. It's hard for those three things to happen at the same time."