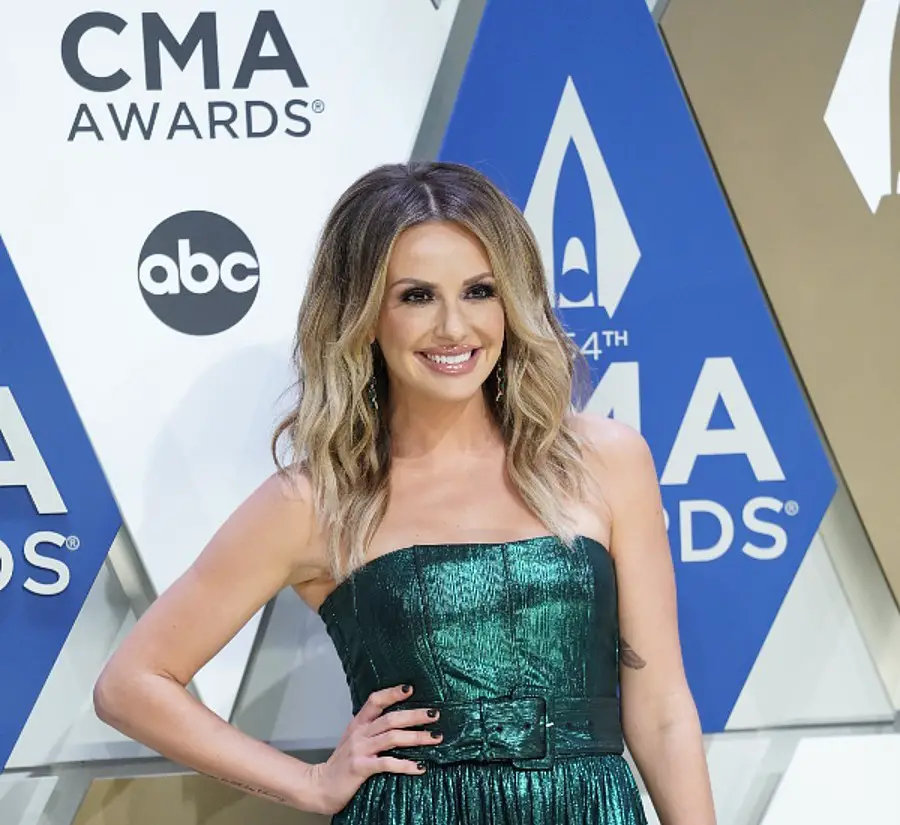 Carly Pearce has not had an easy year. The 30-year-old announced her divorce from her husband, fellow singer Michael Ray in June, after only eight months of marriage. The decision, she admits, was terrifying, especially in the middle of a global health crisis, but when asked what she is most thankful for, Carly doesn't waver in her surprising response.
"This is going to sound so weird," Carly tells Everything Nash. "The thing that I am the most thankful for this year is this year. I was given a pandemic to make some very large decisions that probably wouldn't have happened as quickly as they did. I also was given the unbelievable gift of healing in private, and dealing with just the loss in my own time with the people that are the closest to me.
"I feel like when country music fans see me again, standing on stage, I'm going to be ready for that," she adds. "I'm just really grateful for the support system that I've had this year. And just through the fans, they have given me so much this year when I needed it."
Carly just released her latest single, "Next Girl." Although the feisty track might seem like a veiled response to the reason for the end of her marriage, the Kentucky native is determined to neither point fingers nor publicly slander her former husband.
"I had to make a decision. I made a decision to leave a relationship that I knew I needed to leave," Carly ascertains. "And I also have had to make the decision of, where do I go from there? I don't want this relationship or my divorce to define who I am. I never thought the divorce was going to be in the cards for me, but now I've just started looking at it as kind of a moment of seeing things that we all go through in life, and realizing this is now part of my story, and a part of my platform, to show people that you can rise above struggle.
"You can come out on the other side better," she continues. "You can choose yourself, and you can choose your worth and you can also just be okay. I'm finding I'm okay completely by myself. I've really done the work on myself. I have not been on a date. I have not done anything like that. I'm just really focusing on me and focusing on my music."
Carly wants to get married again, and wants to have a family, but that isn't something she is ready to focus on for now.
"If you ask me right now, absolutely not," she said when questioned about wanting to meet someone new. "It was a lot. Do I desire that? Yes. Do I want to be loved in a way that I, that I think I deserve? Yes, I do. I'm hopeful. I'm definitely hopeful. I certainly want and desire to have family. I do want that."
Carly is currently working on her third studio album. A release date has yet to be announced.