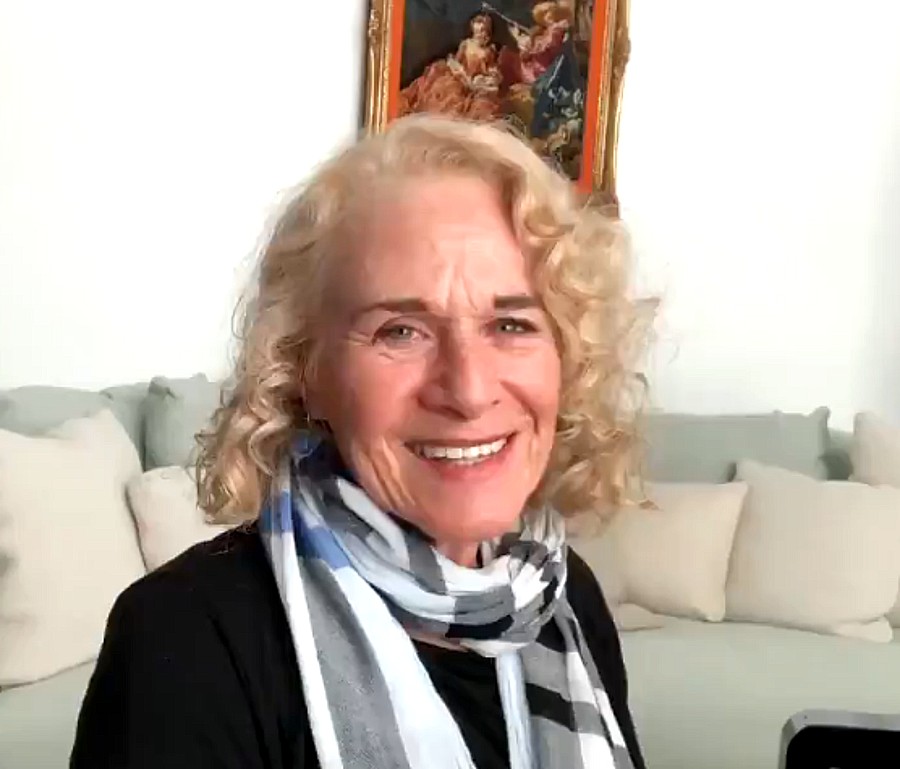 Dolly Parton famously rewrote part of her song, "Jolene," to encourage people to get vaccinated, and now Carole King is following suit. The Rock and Roll Hall of Fame member thanked the country music superstar for inspiring her to write a new version of one of her songs, rewriting "It's Too Late" to fit her message of encouraging others to get vaccinated as well.
King changed the chorus of the song to say, "It's not too late, baby, it's not too late / And you really are gonna make it / You're gonna be so strong and healthy / When it's your turn, just take it / Don't be too late, baby / Don't hesitate," sharing that she had the idea thanks to Parton.
Thank you @dollyparton for inspiring me to record my own vaccination song. #covidvacccine #ᴠᴀᴄᴄɪɴᴇssᴀᴠᴇʟɪᴠᴇs pic.twitter.com/h2BxnF2NQP

— Carole King (@Carole_King) March 8, 2021
"Thank you [Dolly Parton] for inspiring me to record my own vaccination song," King captioned the video.
Parton shared a video of her getting the COVID-19 vaccine, while urging others to follow suit.
"I'm finally gonna get my vaccine,' Parton said in a video. "I'm so excited. I've been waiting a while. I'm old enough to get it, and I'm smart enough to get it, so I'm very happy that I'm gonna get my Moderna shot. I wanted to tell everybody that you should get out there and do it too."
Dolly gets a dose of her own medicine. @VUMChealth pic.twitter.com/38kJrDzLqC

— Dolly Parton (@DollyParton) March 2, 2021
The 75-year-old also hard harsh words for those who were unsure if they would get vaccinated at all.
"I'm dead serious about the vaccine," Parton said. "We all want to get back to normal, whatever that is, and that would be a great shot in the arm, wouldn't it, to get back to that. I just wanted to encourage everybody, because the sooner we get to feeling better, the sooner we are gong to get back to being normal. I just want to say to all of you cowards out there, don't be such a chicken squat. Get out there and get your shot."
Last year, Parton donated one million dollars towards research for finding an effective COVID-19 vaccine. But even though she helped fund the vaccination, she vowed to not get her vaccine before it was her time.
"None of my work is really like that," Parton said (via WKRN). "I wasn't doing it for a show. I'm going to get mine. I want it. I'm going to get it. When I get it, I'll probably do it on camera so people will know and I'll tell them the truth, if I have symptoms and all that. Hopefully it'll encourage people. I'm not going to jump the line just because I could."