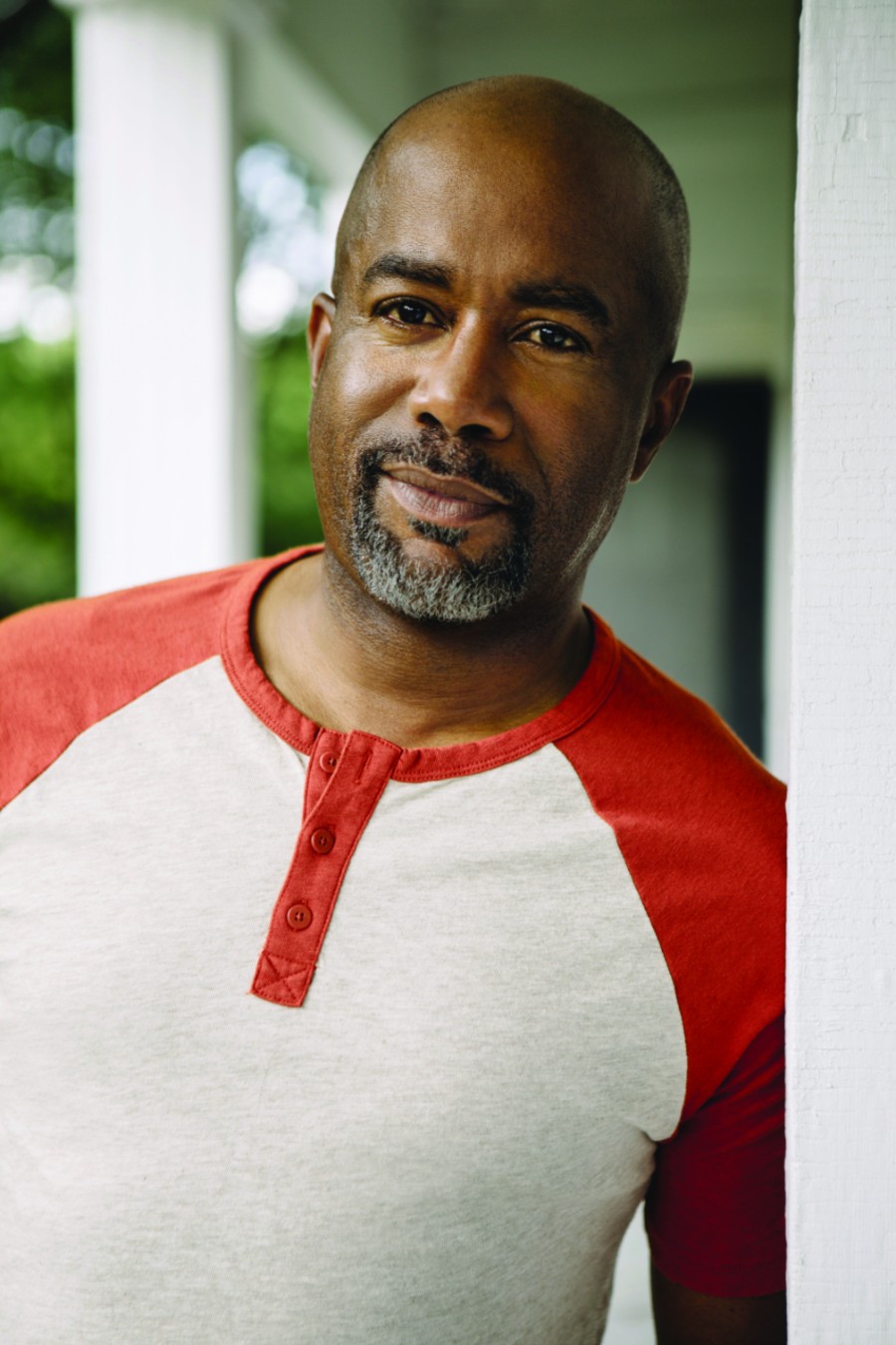 Darius Rucker is proud to support St. Jude Children's Research Hospital. The South Carolina native, who was given the Randy Owen Angels Among Us Award in 2017 by St. Jude, has raised more than $2 million for the worthwhile cause, which he considers to be among his proudest achievements.
"I was on tour with Brad [Paisley] and Dierks [Bentley]," Rucker recalls to Southern Living of his inaugural visit to St. Jude. "We were in Memphis and went down to St. Jude and really hung out there that day. We walked around and met so many of the wonderful kids and talked to the doctors and the administrators, who told us how no parent ever gets a bill. That was so amazing to me, and I just wanted to be a part of it."
Since then, Rucker has made a point to stop by the hospital every chance he has, getting close to some of the patients, and former patients.
"There are kids I see every year," says the singer. "There are kids I see at shows who aren't kids anymore. And there are parents I met when their kids were there who now work for St. Jude. That just shows what a great organization it is."
Rucker can certainly afford to donate large amounts of money to St. Jude — and he does. But long before he had much success, first with Hootie & the Blowfish, then as a solo country artist, Rucker was still giving to those in need.
"Because it's the right thing to do," Rucker maintains. "You know, I'm so fortunate. Even before, when I was performing at clubs making $100 a night, we used to play a show every year for an orphanage in Columbia, [South Carolina], just because it was something we wanted to support. But really it's what my mom taught me."
Rucker learned plenty from his mother, besides how to give. Rucker's mother, who passed away in 1992, raised him and his five siblings while working as a nurse, instilling important life lessons in her children in the process.
"My mom was a nurse my whole life," Rucker recounts. "It was not just her job. She lived it; she loved it. Her compassion for people was something she taught all of us—telling us to care about other folks and try to help. When you're a nurse, that's what you do. And it wasn't something she just did at work. She did it at home, in our community, and at our church."
Rucker hosts an annual Darius Rucker & Friends concert event, with last year's raising $255,000 for St. Jude, even though the show was virtual, due to the pandemic. To find out more, visit StJude.org.