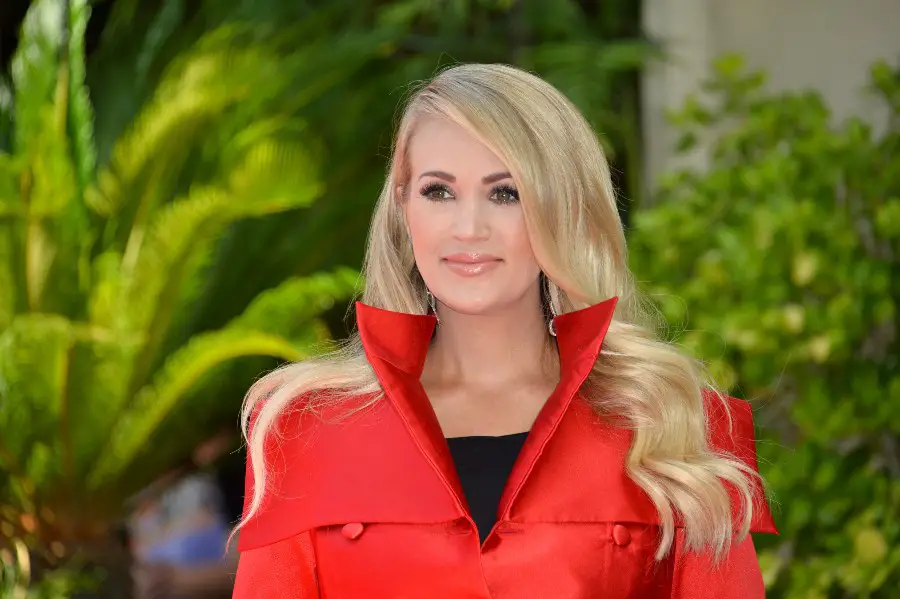 Carrie Underwood has shared another hymn from her upcoming My Savior album. The American Idol alum released "Nothing But the Blood of Jesus,"  only a couple of weeks before the record's March 26 release date.
Underwood shared the song on social media, explaining it was her birthday gift to her fans.
"I feel like this one was one that we were searching for what it should be … We really only thought of one way to do the song," Underwood said in a video she also posted. "We put some tempo behind it, and wanted to add some harmonies on it."
#NothingButTheBloodOfJesus is my birthday gift to YOU! Thanks to Bear Rinehart of @NEEDTOBREATHE for harmonizing with me! #MySavior ✨🙏 https://t.co/pmekewvnZG pic.twitter.com/m9RYR7S9rX

— Carrie Underwood (@carrieunderwood) March 10, 2021
"We decided to ask Bear Rinehart, the frontman of NEEDTOBREATHE," she continued. "I'm definitely a fan of him and that band. We were talking about how we could hear a certain voice in the mix, just kind of make it sound a little more current. I definitely feel like we did that."
Underwood previously released "Softly and Tenderly" and "Great Is They Faithfulness" from the project, the latter as a duet with CeCe Winans. All 13 songs on My Savior are important to Underwood, especially now.
"Last year was a tough year for everybody, and I think just wanting to be positive in this world and sing these songs that bring me so much joy, hopefully, others can be like that as well and these songs can bring others joy," Underwood told People.. "That goes back with everything that I do … I just want to do positive things."
Underwood has released eight studio albums already, but has always dreamed about making what became My Savior.
This is an album I have always wanted to record," Underwood previously said of the project. "When I set out to choose these songs, I wanted to include the beautiful, familiar hymns I grew up singing in church. There are several songs I have performed in the past, like 'Softly And Tenderly,' 'How Great Thou Art' and 'Amazing Grace' that mean so much to me and I knew immediately we needed to record for the album.
"This music shaped who I am as a person and is the foundation of my career as a recording artist," she continued. "I feel so blessed to get to share these songs with generations of people who love them as I do, as well as others who might be experiencing them for the first time."
My Savior is available for pre-order here.*
Read 11 Things to Know About Carrie Underwood here.
*Everything Nash has an affiliate relationship with Amazon Music, which means we may receive a small commission from sales made on this page, at no additional cost to the artist or consumer.