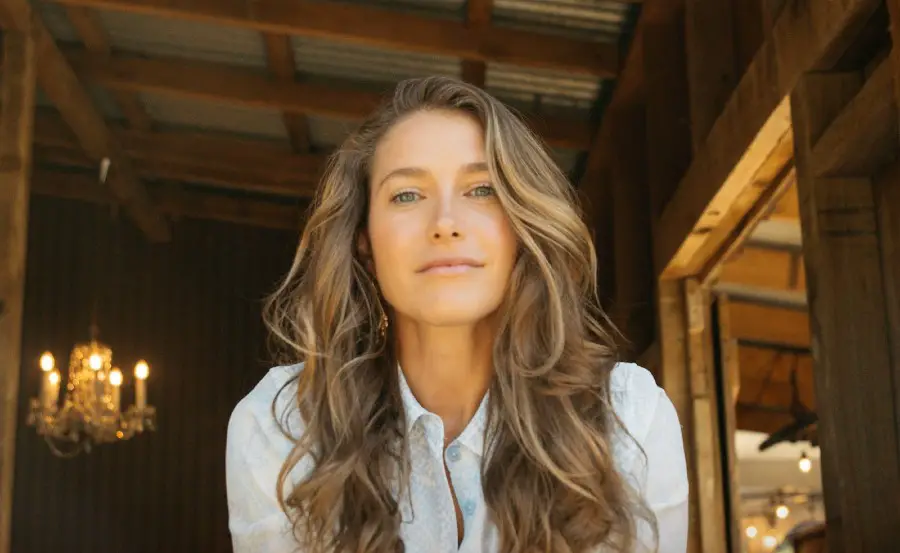 Caroline Jones will return to the Grand Ole Opry on Saturday, November 27, this time to perform songs from her just-released Antipodes album. As someone accustomed to performing all over the globe, the singer-songwriter loves everything about performing at the sacred venue.
"It's one of the highest honors to step on the Opry stage," Jones tells Everything Nash. "This will be my first time performing there since my new album, Antipodes, was released a few weeks ago, so I look very forward to performing one of the album standouts live for the first time!"
The performance comes only a couple of weeks after Jones performed on the CMA Awards stage, this time as part of the Zac Brown Band.
"If you told me that I was going to be playing organ in the Zac Brown Band on the CMA Awards …This whole year has been full of unexpected craziness, on a global scale and a personal scale," Jones reflects. "But I'm so excited and honored. I still feel so shy in their band. I can't believe that they deem me worthy to be on stage with them. I've been touring with them throughout this year, and then Zac asked me to come be part of the CMAs too. And I was shocked. I was so surprised and so honored and excited."
Jones is thrilled to have Antipodes out, especially after pouring so much of herself into the record.
"I've been working on this record for a solid two years. It's been three and a half years since my debut album. And after I released Bare Feet, I went on the road with Jimmy Buffett, and then I spent the next few years touring with Jimmy and Zac Brown and Kenny Chesney, and Faith Hill and Tim McGraw. Just the opportunity to be on all these stages with my heroes, and be introduced to their fans, and their fanbase, has really informed my maturity as a musician and artist and songwriter."
Jones will be joined at the Grand Ole Opry by Bill Anderson, T. Graham Brown, Gary Mule Deer and Bobby Osborne for her Opry show. Tickets are available here.
Purchase Antipodes by visiting her website.