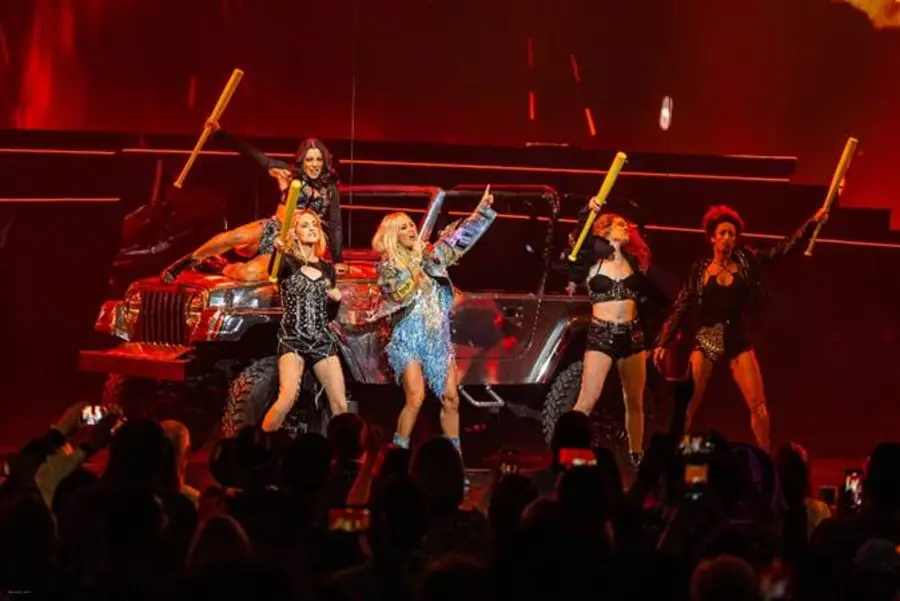 Carrie Underwood's first night of her REFLECTION: The Las Vegas Residency, held at the brand-new Resorts World Theatre, is in the books. Underwood kicked off her residency on Wednesday, December 1, making her the first artist to perform in the new venue.
"It's such a special honor to be the first artist to perform on this incredible stage in a brand new, beautiful, state-of-the-art theatre at such an exciting new destination as Resorts World Las Vegas," Underwood said ahead of her inaugural performance. "I'm so proud of this show and so happy to finally get to share it with the amazing audiences here in Las Vegas … It is very exciting to be the first person to play in this theater. We're just excited to break it in."
The Oklahoma native praised the theater's design, and the way she felt close to all 5000 guests.
"I love it because it doesn't feel like anybody is too far away," Underwood boasts. "It really doesn't feel like anybody in this entire place would have a bad seat. I feel like I can see the faces of the people that are all the way up top and in the very top row."
Underwood went through several costume changes throughout her set, not unlike what she and other female artists have been doing in country music for decades.
"There's something glitzy and glamour-y about women in country music," Underwood acknowledges. "We love our rhinestones, we love our wardrobe changes. We've been doing our own version of Vegas in Nashville for generations."
Underwood ran through some of her biggest hits on stage, including "Before He Cheats, "Love Wins," "Last Name," "Church Bells," "Dirty Laundry," "Cry Pretty" and more.
"There were a lot of different reasons that Reflections seemed to fit what we were doing," Underwood says of choosing what to call her residency. "From a career standpoint and a life standpoint, we've been doing this for a few years. There's a lot to reflect on, and we wanted this to be a high-energy, high-impact hits show. We do go through every album, and play the hits from every album. So we are in that way reflecting.
"But then also just from the visual standpoint, kind of gave us a lot of room to play," she continues. "We do have dancers that are multi-talented, and we also have a few of them do some work in the air, as aerialists. [They are] extremely talented people, setting vibes and making things look beautiful. We do play around with reflective surfaces and lighting and stuff like that. There's a lot that you can do from a visual standpoint."
Underwood just added six more shows to REFLECTION: The Las Vegas Residency, taking place in May. Purchase tickets and find more information here.
Photo Credit: Ralph Larmann