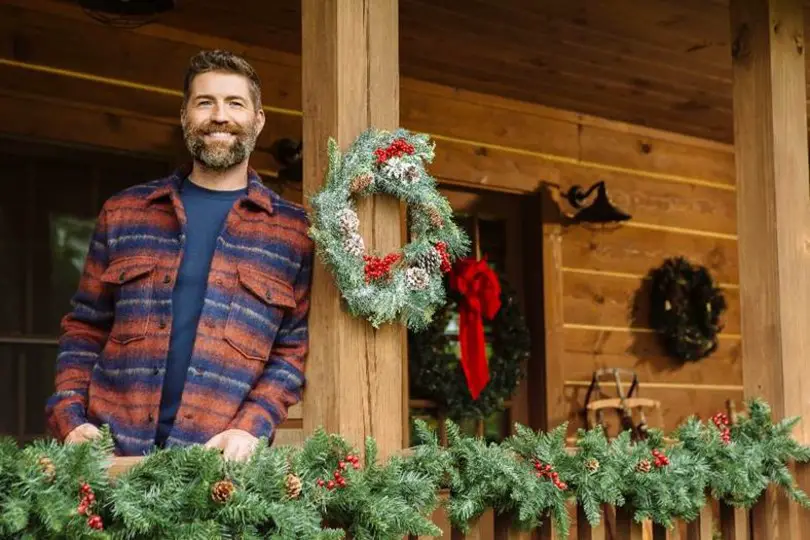 Josh Turner just released "Soldier's Gift," from his recent King Size Manger album. The song, written by Scooter Carusoe and Tom Douglas, felt important to Turner to include on the record, especially after his recent fall tour.
"I was occupied, but there were days where I was homesick," Turner tells People of the 16 days he was on the road. "It was heart-wrenching. I'm like, 'If I'm struggling this much and after 16 days, I can't even imagine [a military deployment]. How do people survive that?"
"Soldier's Gift" is one small way for Turner to pay homage to the men and women who serve in the military, and are unable to be with their own families over the holiday season.
"It's a humble reminder that we are able to celebrate Christmas freely here in this country because of our men and women in uniform," Turner explains. "I was convicted of the fact that every year throughout my life, I've celebrated Christmas, and I've kind of taken that for granted. I'm honestly baffled that somebody hasn't written this song before."
Turner is currently on his Holiday & The Hits Tour, with his entire family joining him on the road, and on stage. While all of his sons are talented, it's his 15-year-old son, Hampton, who is blowing the crowd away, not only singing but playing acoustic guitar, mandolin, ukulele, piano, and more.
"The crowd is just amazed at him as they should be," Turner boasts. "I've been telling people for a long time; you got to watch out for him 'cause he's coming."
The entire King Size Manger project was a labor of love for Turner, combining both classics and original songs. The record became a bit of an homage to his own musical hero, Randy Travis, and his his An Old Time Christmas, released in 1989.
"I just had it ingrained in my mind that you got all this other Christmas music out there in the world, but when it comes to growing up in the country and the lifestyle that comes with a country upbringing 'Randy's record, that's it, you know?'" Turner explains. "I had just kind of tricked myself into thinking that I need to make volume two."
All of Turner's music and tour dates at JoshTurner.com.