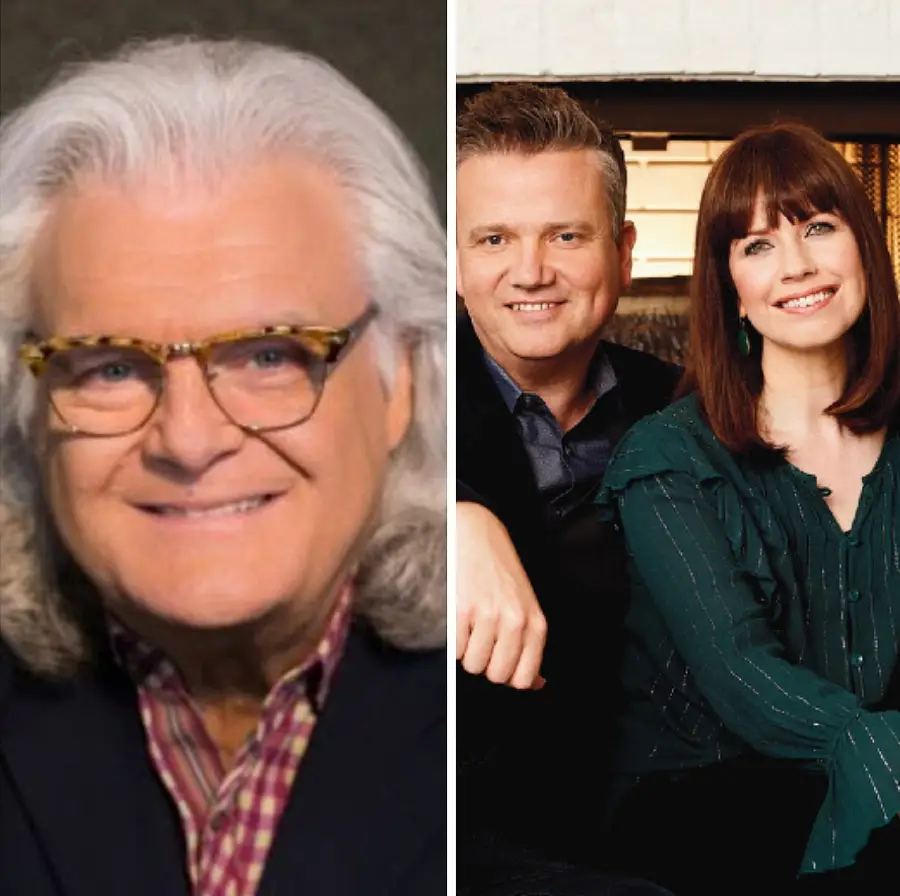 Ricky Skaggs is joining forces with husband and wife praise and worship leaders Keith and Kristyn Getty for their new Christmas single, "Brightest and Best."  Skaggs first performed the song with the Gettys on their Sing! An Irish Christmas Tour at the Kennedy Center, and quickly realized the magic their voices made together.
"I really love this song, 'Brightest and Best,'" Skaggs says. "It says so much about the Lord Jesus coming to us as a baby and how the world changed from that day forward. Getting to sing it with Kristyn Getty was a real joy for me. She's one of my favorite singers."
"We were so thrilled to have Ricky at the Kennedy Center for the spine-tingling moment of performing 'Brightest and Best,' and are even more honored to have recorded it as a single with him," adds Keith.
Skaggs has been very open about his faith, especially after undergoing heart surgery in 2020. The Country Music Hall of Fame member credits his faith with sustaining him through the scary ordeal.
"I prayed a lot that day," Skaggs told WKRN. "I felt that God said 'You're going to be all right,' and I saw it as two words: all right."
Skaggs found much to be thankful for during his health scare, including that he was off of the road, and quickly able to get treatment for the severe blockage in his heart.
"I have thanked the Lord hundreds of times that I wasn't out in the middle of Texas on a tour bus, miles away from a hospital," Skaggs previously told People. "It was a major blessing I didn't have a heart attack. Nothing was hurt, and nothing was destroyed or irreparable. It was just by the mercy and grace of God that all of this happened in this way."
The Gettys and Skaggs will perform "Brightest and Best" at the Grand Ole Opry on December 3. Tickets are available at Opry.com.
The Gettys will embark on their annual Sing! An Irish Christmas Tour, kicking off on December 10 in St. Louis, with a special appearance from Skaggs. The tour includes stops at Carnegie Hall and the Scherrmerhorn Symphony Center and more, wrapping up on December 23.
"Brightest and Best" will be released on December 3.