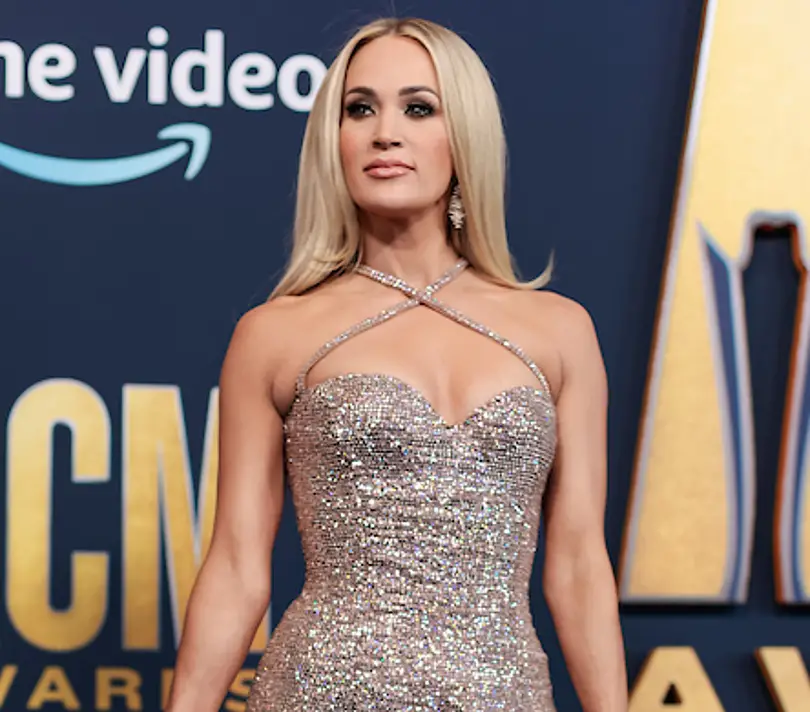 Miranda Lambert is the reigning ACM Entertainer of the Year, and no one is happier for her than Carrie Underwood. The American Idol alum, who was also nominated in the same category, praised her colleague and friend for winning the night's highest honor.
"It is wonderful, because there are always so many incredibly talented women in the genre, and Miranda's long overdue for winning this award," Underwood said in a virtual press room after the event. "So I couldn't be more proud of her as a sister in this genre of music, in this industry. There were a lot of incredible females on stage tonight, and I look forward to more of that happening."
Lambert was in London preparing for a series of shows overseas, so was unable to accept her award in person.
"It's the first time to miss the ACMs in 17 years, so my heart's a little broken," Lambert said virtually, "I've been waiting for this for a really, really long time. I actually never thought it would happen. But thank you so much to the country music family for embracing me all these years, and continuing to support me. To the Academy, for everything … This one goes out to all the singer-songwriter girls out there that are putting their blood, sweat and tears into their guitar strings. We did it."
Underwood walked away with one trophy, for Single of the Year, for her "If I Didn't Love You" collaboration with Jason Aldean.
"Thank you, Jesus!" Underwood said from stage. "Thank you fans for requesting and streaming. Thank you to all of our team. You've been absolutely amazing … Thank you, Jason, so much, for asking me to be on this song. Thank you writers, everybody involved … thank you fans!"
Underwood is resuming her Las Vegas residency at Resorts World Theatre on March 23. Find a list of all of Underwood's upcoming shows at CarrieUnderwoodOfficial.com.