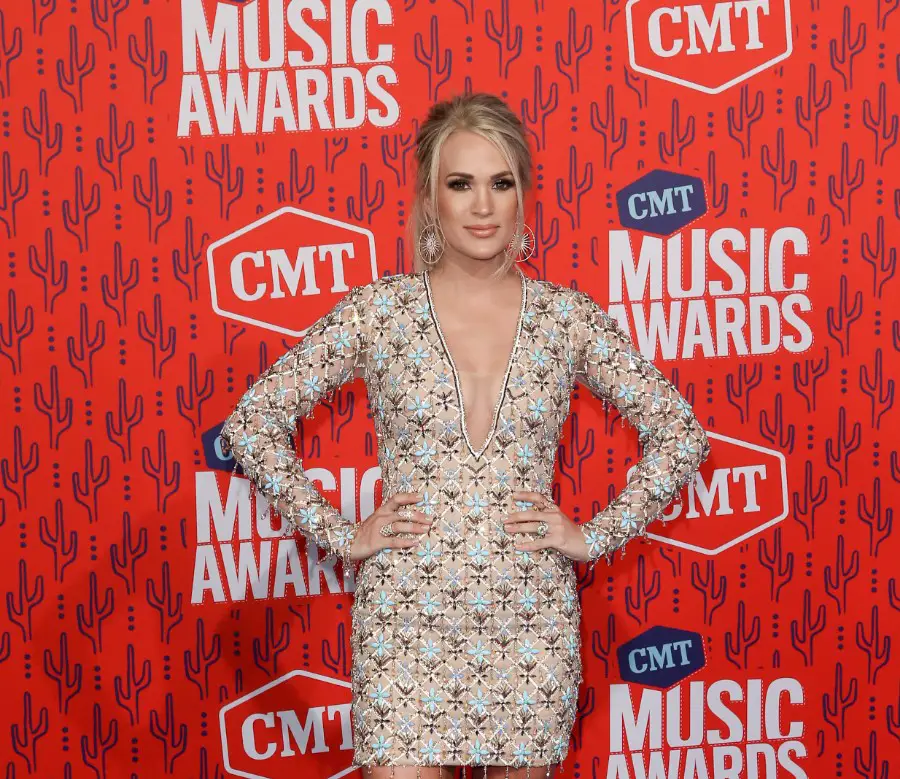 Carrie Underwood might be one of the biggest superstars in the world right now, but when it comes to Christmas plans this year, she is just like the rest of us. The 37-year-old, who shares sons Isaiah and Jacob with her husband, Mike Fisher, admits that her holiday this year will likely look different than in previous years, due to COVID-19.
"I don't know 100 percent," Carrie admitted on the Today Show, speaking of how she would celebrate Christmas this year. "Usually we spend it with family, but obviously everybody's just rolling with the flow, and trying to figure out what their plans are going to be, and we're the same. But no matter what, the four of us are going to be together. That's what it's all about, so we'll figure it out as we go along."
Carrie previously shared that being home so much in 2020 was surprisingly good for her marriage, and that her husband of ten years said that he still liked her as well as loved her. While the Oklahoma native says that is true of their relationship, she also admits that, like everyone else, they have had their struggles while spending so much time in the house together.
"We have a lot of together time," said the singer. "It was not without its tensions and speed bumps, like everybody else. But it was nice for him to say, 'Spending this much time with you, I do actually like you,' and I was like, 'I like you too!"
Carrie just premiered My Gift: A Christmas Special From Carrie Underwood, which is available on HBO Max. Taping the special, which was one of the few times she got to be on stage this year, was a welcome respite for the American Idol alum.
"I  got the incredible gift of getting to sing these inspirational, happy, joyful, hopeful songs, in the middle of the year," Carrie revealed on the Today Show. "It was different, but it gave me so much peace to be able to go into the studio and record these songs. And then putting the special together, it just felt so nice to be on a stage.
"I didn't have an audience, but I had this gorgeous orchestra, and I had my band," she continues. "There was so much about it that just felt like home. I hope people get that when they watch it. When they listen to the music, and when they see the special on HBO Max, I just want them to feel like it's home, and it's normal, and I hope they sing along."
Carrie's My Gift Christmas album is available at CarrieUnderwoodOfficial.com.