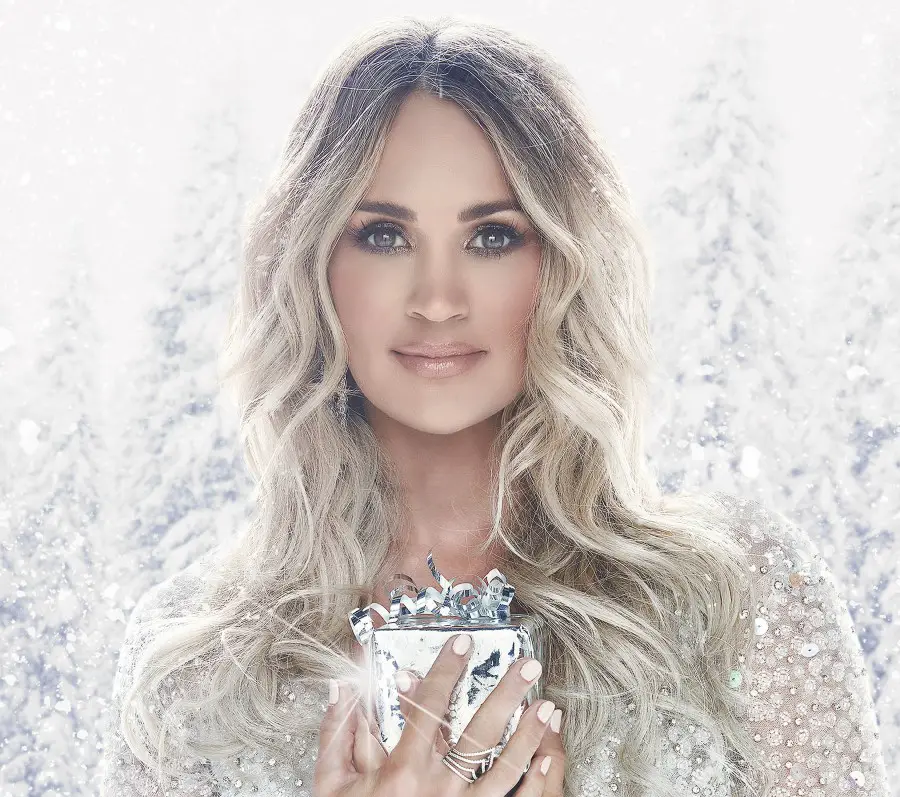 We now have more details about Carrie Underwood's upcoming My Gift: A Christmas Special From Carrie Underwood, airing on HBO Max. The show, which  will debut on December 3, includes the American Idol alum accompanied by her band, along with a live orchestra and choir, with Carrie singing songs from her My Gift album and more.
"I'm thrilled to be collaborating with Playtone and HBO Max to bring My Gift to life," Carrie said in a statement. "Just like the album, I hope this special will help bring some much-needed joy and become part of the soundtrack to people's holiday festivities this year as it streams throughout the season and beyond."
"This special is an homage to the classic, timeless holiday specials, highlighting the vocal gifts of the incomparable Carrie Underwood," added producer Goetzman. "She's an artist who transcends genres and shows here why audiences love her around the world."
Behind-the-scenes footage will also be seen of her five-year-old son, Isaiah, in the studio, singing his part of their "Little Drummer Boy" duet. In addition, John Legend will perform for the televised special, singing "Hallelujah" from her Christmas record.
"I was deep into making the album, and this one came in. He sent it to us kind of at the end," Carrie recalled of the song, during a recent episode of Today's Country Radio With Kelleigh Bannen on Apple Music Country. "It was like, 'Well, I love the song. I feel like this is a puzzle piece I didn't know was missing, but now that I've heard it, I have to have it,. And so we just put the ask back, 'Thank you for sending. Do you want to sing a part with me, too?'"
"Hallelujah" is also being featured in the Empire State Building's Christmas Music-to-Light Show, which will premiere on Saturday, December 19, and will be synced live each night at 8:00 PM through Christmas Day to a broadcast of the song on iHeartRadio's Z100 and LiteFM.