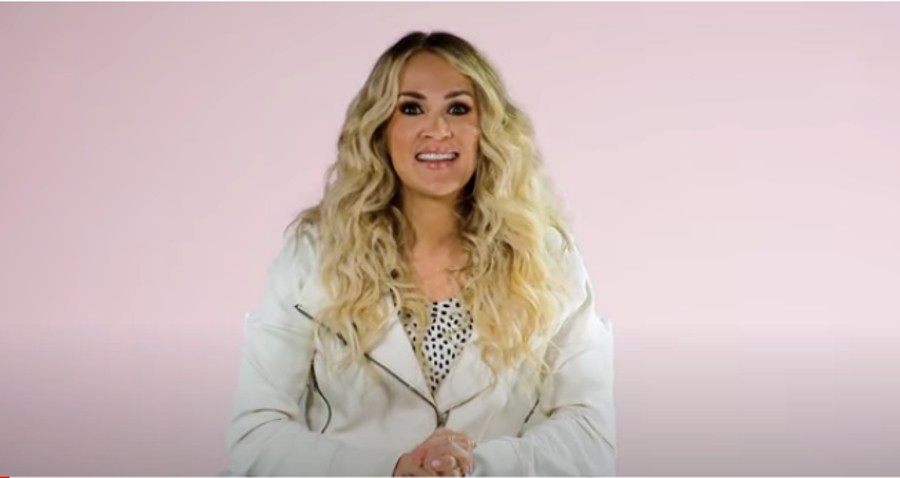 Carrie Underwood has written plenty of her hit songs, including "Something In the Water," "Cry Pretty," "Two Black Cadillacs" and more. Still, there is one song that she did not write, but became a big hit for her, which she now wishes had her name on it as well.
"Jesus, Take the Wheel," Underwood tells Seventeen of the song she wishes she had written. "That's one of my very first songs that people know me by. I've sang that song a million times and I always say I never get tired of it, and that's the honest to goodness truth. I feel like I could sing that song every single day. I just love that song so much. I think it really would have been cool to be sitting in the room with them when they came up with that magic."
"Jesus, Take the Wheel" was Underwood's second single, and first to reach No. 1 on the country charts, shortly after she won American Idol. The song was written by Brett James, Hillary Lindsey and Gordie Sampson, and included on Underwood's Some Hearts debut record.
"My wife almost had that experience," James said of the story that became the inspiration for the song (via Songfacts). "She had a very miraculous car crash that she walked away from. Since then, a lot of people have. You hear those stories all the time where they say I don't know what happen, I just know that it was a miracle that I got out of there."
Underwood didn't write any of the songs for her latest My Savior album, but they are just as significant to her, and maybe more. The 38-year-old  chose 13 songs that she grew up singing in church, and are still meaningful to her today.
"Everybody's lives were changed and affected in some ways over the past year," Underwood shared on the Today Show. "Normally, we're just go, go, go, so busy doing shows and tours and just stuff everywhere, and traveling. We were at home, and I just felt so fortunate throughout that entire time that I got to go into the studio and sing these songs that are so hopeful and so peaceful, and just have that for myself. I definitely hope when people listen to these now, that they feel that same sense that I got to feel. I'm so blessed and so thankful that I had this to go do and to go work on, because like I said, it was a source of joy for me, in such a downer and terrible year."
My Savior is available for purchase here.*
*Everything Nash has an affiliate relationship with Amazon Music, which means we may receive a small commission from sales made on this page, at no additional cost to the artist or consumer.