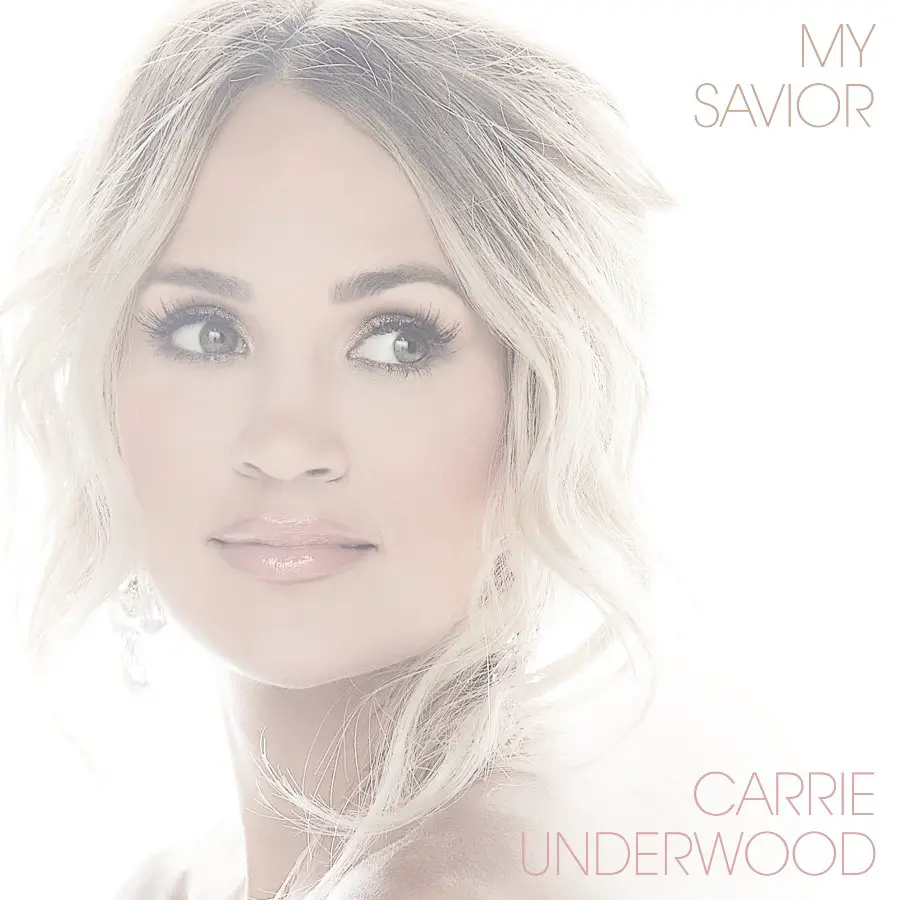 Carrie Underwood's My Savior album is out! The 13-track project is full of hymns that Underwood grew up singing as a child, and still are important to her today. After finishing her holiday My Gift album, Underwood found solace in immediately starting to work on My Savior.
"When we were working on My Gift and kind of immediately decided to just start on My Savior, it's so hard naming – I say this every time – it's so hard naming an album," Underwood shares with her record label. "Because they were close in date release and close in content and theme, it just made sense to me that they would kind of go together and that the next album after My Gift with these hymns on it would just be kind of a continuation of that, just something that you could listen for the rest of the year while you're waiting for Christmas to roll around again. So, they just seemed to go together and I kind of wanted them to flow together."
Underwood is joined on My Savior by CeCe Winans, who sings with her on "Great Is Thy Faithfulness."
"I feel like one thing I will never forget about the day CeCe and I recorded 'Great Is Thy Faithfulness,' together is when she walked in she was like 'Oh, thank you for having me,'" Underwood recalls. "I was like 'Oh my gosh, thank you so much for coming.' And she's like 'I love this song so much, because He IS faithful.' And obviously she has this incredible gift from God and uses it, to give back to God, but for her to come in and be like, 'Oh my gosh, you believe what you're singing.' It sounds so silly to say that. Of course, you should, but then to hear that, it's just like 'Oh yes, yeah.'
"So, getting to work with her and feel the power that she has in her voice, it was just such a beautiful day," Underwood adds. "She's a light in the world and in music and to me in the studio she certainly was that day."
Underwood hopes the songs bring peace and comfort to others, as much as they do to her.
"These particular songs for My Savior  I grew up singing these in church and my church that we go to right now they play a lot of very contemporary Christian songs, praise and worship songs, and it's great," Underwood says. "But every once in a while, they'll kind of throw in like a chorus or something of some hymn that I grew up with and there's an immediate sense of home when I hear that. And that's kind of where I was at when we were recording this.
"It should be like a warm hug, and I feel like there's so many people that are like me that kind of long for that," she continues. "You think back to that sense of home and your church that you grew up in with the pews. I mean it's just one of those things that it just feels like home. And after a year like last year, I feel like people are definitely searching. A lot of people were thrown out of their daily routines and trying to figure life out and be more introspective or kind of slow down. We were all forced to slow down."
Underwood is also joined on My Savior by NEEDTOBREATHE's, Buddy Greene and musician Mac McAnally, They will all appear with Underwood when she performs a livestream of the album,  My Savior: Live From the Ryman, on April 4, which is Easter Sunday. The show will air on Underwood's Facebook page. Donations from her performance will go to Save the Children.
My Savior is available for purchase here.*
*Everything Nash has an affiliate relationship with Amazon Music, which means we may receive a small commission from sales made on this page, at no additional cost to the artist or consumer.