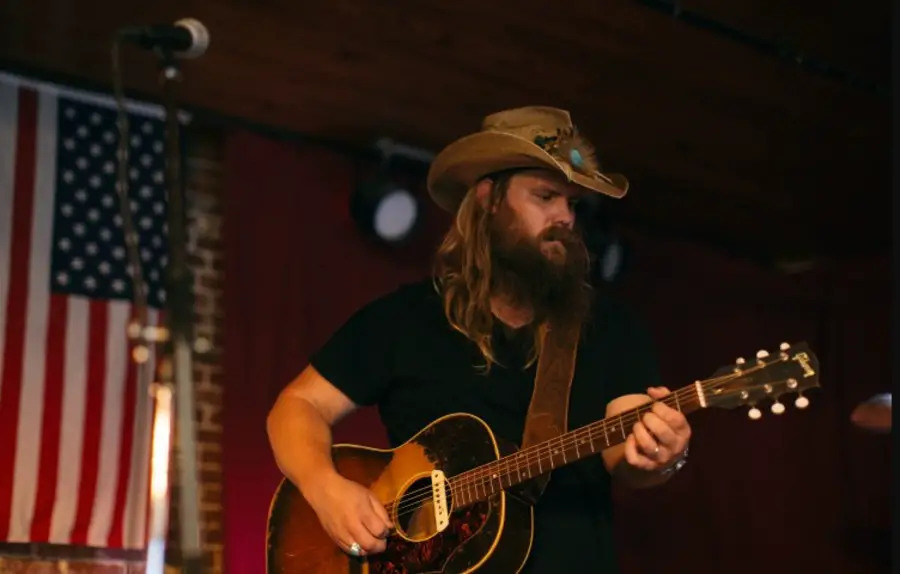 Being off the road last year because of the pandemic has been a mixed blessing for Chris Stapleton. The award-winning singer has spent most of the past several years on the road, but has soaked up all the extra time with his wife, Morgane, as well as their five children, while at home for a year because of the coronavirus pandemic.
"I miss touring deeply and I'm so ready to reach the light at the end of the tunnel and maybe get back out there and get to play for some folks, and I hope we get to do that very, very soon, whenever that's safe in a public health kind of way," Stapleton shared with his record label. "The silver lining and the mixed blessing during the pandemic for me is I've gotten to spend more time being a dad and being with my children than I've ever gotten to do certainly as a touring musician."
Stapleton and Morgane have their hands full with their family, and he wouldn't have it any other way.
"I have three children under the age of three and I have two older ones that are 12 and 10," Stapleton reflected. "When I go in to get the boys in the morning, and I open the door, they say 'Daddy' before I even open the door, and I've never really had that before. So, that's kind of a neat thing for me to get to have that, so I'm thankful for that and I'm grateful for that. As much as I look forward to getting back out on the road, I'll miss a little bit of that."
Stapleton had to postpone his All-American Road Show Tour because of COVID-19, but is cautiously optimistic that he will be able to hit the road later this year.
"We're all hopeful," Stapleton said on the Bobby Bones Show. "The closer we can get to everybody getting these coronavirus things knocked out, and make public gatherings okay, that's all. We're hopeful for the fall. We're hopeful, but fingers crossed. We'll see what's going on. A lot of it depends on all of us out in the world. There's a lot of mutual trust in the world that has to happen in order for everyone to get back to some kind of normalcy, shots in the arms."
Stapleton leads the pack of nominees for the upcoming 2021 ACM Awards, with six nods, including Male Artist of the Year and the night's highest honor, Entertainer of the Year. Stapleton will also perform during the live broadcast.
Stapleton's lastest album, Starting Over, was released last fall. The record is available for purchase at ChrisStapleton.com.