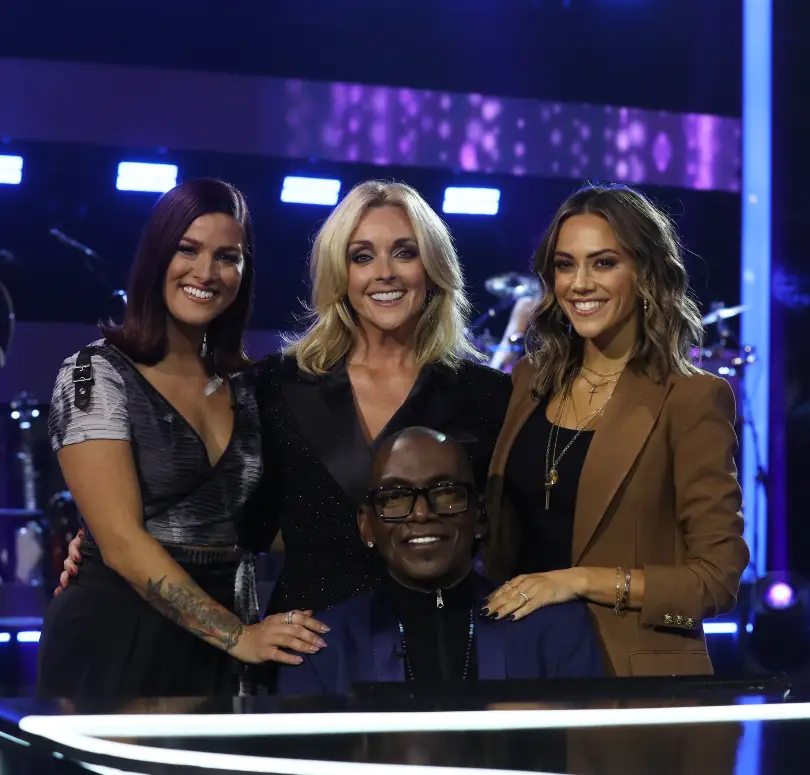 Cassadee Pope knows her music, which she proved recently by appearing on FOX's Name That Tune. Pope competed against Jana Kramer for the game show, which was shot in Ireland, ultimately winning in the battle, and earning $88,000 for her charity, Creative Waves Foundation, in the process.
"I had the best time," Pope gushed to Everything Nash of the experience. "I think I never realized that I kind of play this game every day of my life. I love challenging myself. And when I hear the first few notes of a song, I love to try and figure out what that is. And I'm all about melodies. That's the stuff that sticks in my head the most. So I really liked the challenge and I really enjoyed being in Ireland. I love the fact that I was playing for Creative Waves, a foundation that I'm passionate about. I was like, 'I cannot believe that work has brought me here.'"
Pope chose Creative Waves, based in Pope's home state of Florida, because of its mission to use music as a tool to reach underprivileged youth. The non-profit was started by Pope's good friend, Ali Tamposi, who has written songs for Miley Cyrus, Sam Smith, Camila Cabello, and more.
"They are looking to expand beyond Belle Glade Florida, but Belle Glade is a pretty low-income area, and there's a lot of people that want to pursue music that just don't have the means. My friend Ali, who is a big songwriter now, is the founder of it … It's just a really, really beautiful thing that they're doing. They're giving all these kids opportunities that they wouldn't have gotten before.  I'm passionate about music, I'm passionate about kids and making sure they have what they need to pursue their dreams, and that's why I wanted to play for them."
When the producers of Name That Tune reached out to Pope, she knew she wanted to appear on the show, but was initially hesitant because of her busy schedule, until she realized it was an invitation she had to accept.
"I realized that I can't pass up an opportunity to go to Ireland and raise money for Creative Waves, and just enjoy myself," Pope concedes. "I've never been to Ireland, so that was my first trip there."
Pope got all but one of the songs correct in the Golden Medley challenge, after beating Kramer when they battled against each other in Name That Tune. The only song Pope didn't get was "All I Wanna Do" by Sheryl Crow, which Pope mistakenly guessed as Vince Gill's "Love Start Slippin' Away."
"The bands were absolutely incredible," Pope praises. "They were really great at playing everything to a T exactly what it was. That was the only one that I felt wasn't exactly like the recording of Sheryl Crow songs. So I wasn't too hard on myself. I was like, 'Okay, that's fine.'"
Not only did Pope get to travel to Ireland and win money for a cause that she is cares about deeply, but she also got to meet two of her own favorite celebrities: Randy Jackson, who serves as the Name That Tune band leader, and Jane Krakowski, who hosts the show.
"I didn't want to tell [Jackson], 'I grew up watching you on TV,' 'cause I know that can sometimes be a little offensive, but I'm a big fan. I love American Idol. I think what he has done in music is so iconic and he was the sweetest guy …  I fangirled over him, and I definitely fangirled over Jane Krakowski. I loved her on 30 Rock of course, but I just always thought the way that she carries herself is j just so light and fun."
Name That Tune airs Tuesday at 9:00 PM ET on FOX. Find all of Pope's music and tour dates here.