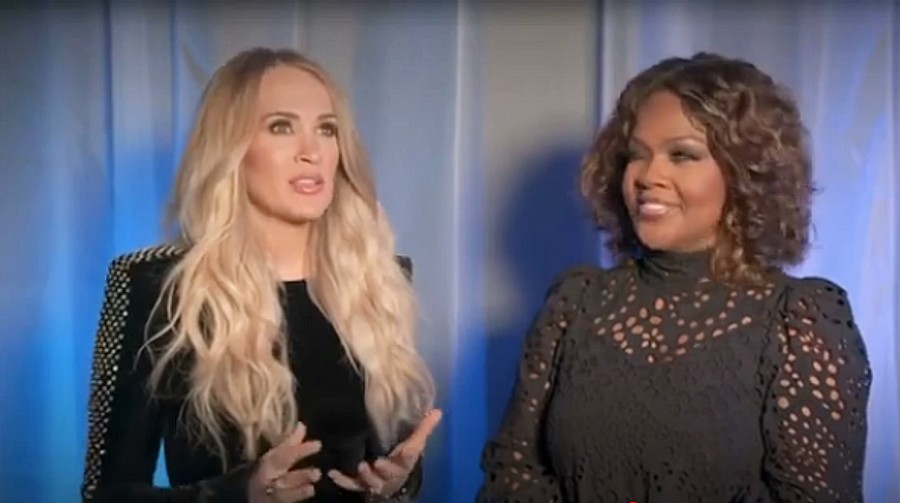 CeCe Winans joins Carrie Underwood on the hymn, "Great Is Thy Faithfulness," from Underwood's upcoming My Savior album. Winans is sharing the story behind their collaboration, singing the praises of Underwood both as an artist and a person.
"I had a great time," Winans tells MusicRow. "I met her years ago when she first won on American Idol. I knew she was talented, but right after that, we sang at the White House together so I got a chance to meet her up close and personal. I got a chance to hear her sing and I was like, 'Oh, she can really sing!' I've loved seeing her career blossom the way it has since then."
Winans became en even bigger fan of Underwood after hearing her sing "How Great Thou Art" several years ago.
"There's no words to express; it was one of the greatest renditions I have ever heard," gushes the gospel singer. "So I was getting ready to do my Compassion Live concert, and they were asking me what guests I wanted. I told my management I would love to ask Carrie. It was right before Christmas, and they reached out to Carrie's management and management was like, 'Oh my God, Carrie is trying to find her because she's doing a hymns record as she wants CeCe to do a duet with her on 'Great Is Thy Faithfulness.' But the thing is, we're almost done and can she do it this week?' I was in town, and of course I know 'Great Is Thy Faithfulness,' so I was like, 'Sure, I'll do it.'"
Winans predicts that the release of My Savior will open up new avenues for Underwood, ones the country music superstar has yet to fully realize.
"We had fun," Winans says. "I looked at her and I said, 'Hey, are you ready for what God will do with this project?' She looked at me and said, 'Yeah, I think so.' Because these songs are powerful, anointed songs and her voice is spectacular. She's introducing old, powerful songs to a new generation and to a new audience. I think that's spectacular."
Underwood really wanted Winans to join her on the song, even if she was afraid to ask the Winans herself.
"We had talked about asking CeCe to come and sing something with me," Underwood recalled in a behind-the-scenes video. "We were trying to figure out the game plan, and I always get really nervous about asking people to come sing with me."
Underwood had nothing to fear. Winans was thrilled to join Underwood for the beloved hymn.
"Getting the chance to collaborate with Carrie was awesome," Winans said. "I've been a fan of hers. I think she's an incredible vocalist. And to hear her sing 'Great Is Thy Faithfulness' really brought it all alive."
My Savior will be released on March 26.