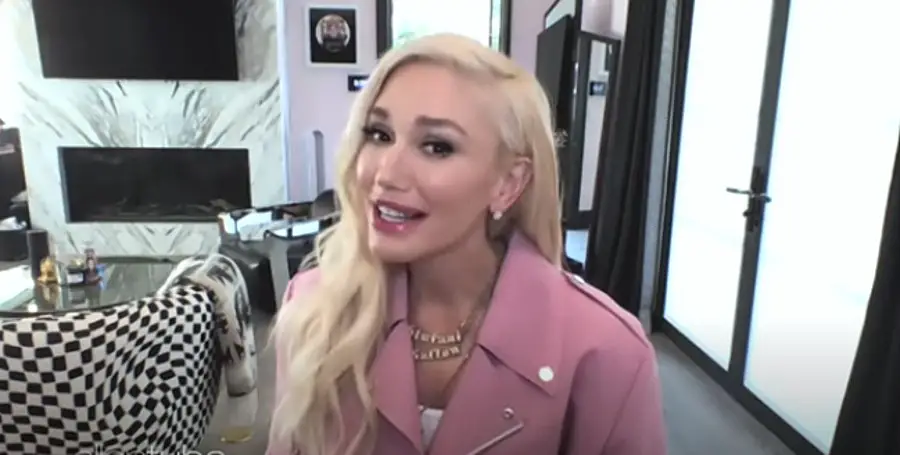 Gwen Stefani never imagined she could add an ACM Award to her extensive collection of trophies, but it could actually happen. The ska and rock singer is nominated for an ACM Award for Music Event of the Year, for her "Nobody But You" collaboration with Blake Shelton — an industry honor she never expected.
"I really just hopped on a couple of songs, which was an honor," Stefani said on The Ellen DeGeneres Show. "Blake Shelton has 27 No. 1 radio hits, I never in my wildest dreams would imagine being part of that. To be on a song that goes No. 1 in a genre that I have no business being part of, twice, and now up for these awards, it's pretty monumental and exciting and unexpected."
Stefani previously opened up about her deep love of country music, thanks to her future husband, especially as a songwriter.
"Country music, the whole genre, is such an incredible writing community that, for me, I feel so much respect, and I've learned so much from all the songs that Blake has shown me and just the different artists," Stefani shared.  "I relate to that because I'm a songwriter, so it's just been another gift along the whole journey that I've been on to be a part of that. It's really been fun."
Stefani may have never dreamed she would be embraced by country music, but now that she has, she feels incredibly fortunate to be part of the genre.
"I would have never imagined that," Stefani says on Jimmy Kimmel Live of being welcomed into country music. "It's so far out there, that it's hard to even remember my other life back then. But honestly, being actually opened up to the country music genre has been really cool, because I kind of define myself, what I feel like makes me feel good about myself, is my songwriting. That's what makes me feel like I'm actually contributing to the world.
"Some of the songwriting in country music, is just masterful," she boasts. "It's storytelling, and it's very familiar in a lot of ways, in the sense that, the story's getting across, the heart's getting across, and the message. I learned a lot. I'm so happy to be opened up to the whole genre."